Iran is implementing nuclear deal, Amano says
IAEA's Amano: Iran subject to most robust nuclear verification regime
September 18, 2017 - 19:57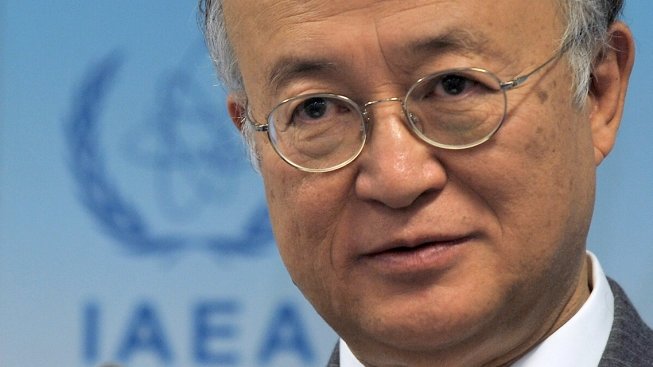 Yukiya Amano, chief of the United Nations' International Atomic Energy Agency, reconfirmed on Monday that Iran is implementing its commitments under the July 2015 nuclear deal, known as the Joint Comprehensive Plan of Action.
"The nuclear-related commitments undertaken by Iran under the JCPOA are being implemented. Iran is now subject to the world's most robust nuclear verification regime," he said in his statement to sixty-first regular session of IAEA general conference.
"Since the last General Conference, we have continued to verify and monitor the implementation by Iran of its nuclear-related commitments under the Joint Comprehensive Plan of Action."
He also said, "The Agency continues to verify the non-diversion of nuclear material declared by Iran under its Safeguards Agreement. Evaluations regarding the absence of undeclared nuclear material and activities in Iran continue."
Also, speaking at the seasonal meeting of the IAEA Board of Governors in Vienna on September 11, Amano said that Iran is honoring its nuclear commitments.
He said the body under his leadership is continuing to "implement the Additional Protocol in Iran" which allows surprise inspection of nuclear sites.
The IAEA is tasked to monitor Iran's compliance with the agreement according to which Iran put limits on its nuclear activities in exchange for termination of financial and economic sanctions.
A reconfirmation of Iran's nuclear compliance is another blow to U.S. Ambassador to the UN Nikki Haley and her chief Donald Trump who have been seeking to downplay Tehran's loyalty to the international deal negotiated between Iran, France, Germany, Britain, the European Union, China, the U.S., and Russia.