By Javad Heirannia
Some European companies and banks will continue to work with Iran: Nephew
September 22, 2017 - 12:30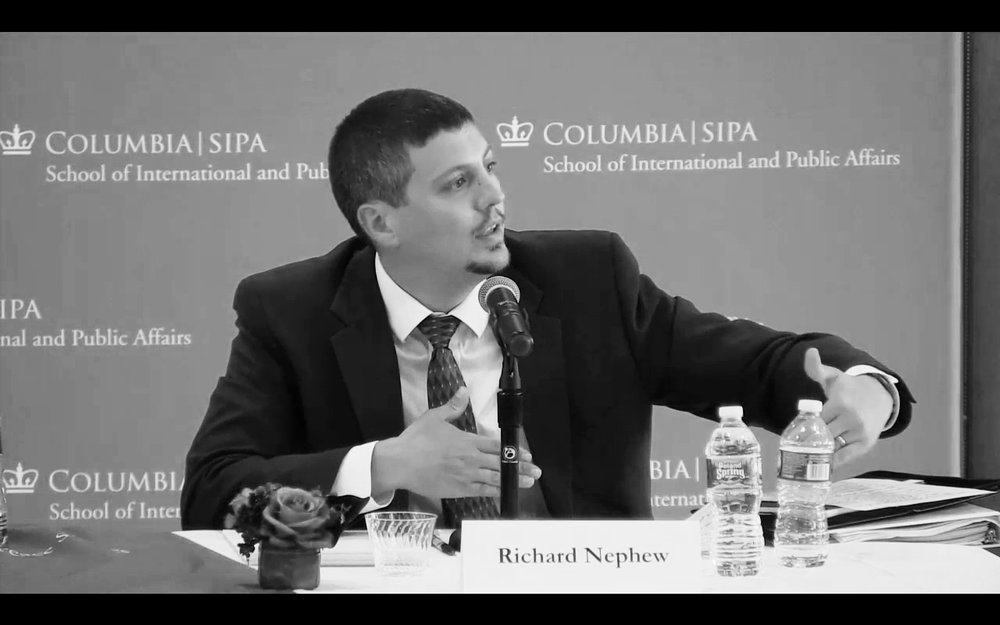 TEHRAN – Richard Nephew, who served as the lead sanctions expert for the U.S. team negotiating with Iran, is of the opinion that "It is possible, certainly, that some in the United States will exaggerate the nature of any intelligence information that we have about the nuclear program of Iran and its military connections."
Fellow at the Center on Global Energy Policy at Columbia University, says "I strongly suspect that some companies and banks (with minimal connection to the United States) will continue to work with Iran. Others may not."
Following is the text of the interview with Nephew:
Q: While recent IAEA report confirms that Iran has met its obligations under JCPOA, the US seeks to withdraw from the nuclear deal with Iran and says the IAEA inspection mechanisms are not deficient and asks for inspection of Iran military sites. What is the US in fact after?
A: Defining "the United States" in this is hard, as there are many different objectives. Some people -- myself included -- want to ensure that Iran is fulfilling its obligations under the JCPOA. This includes permitting access for inspectors, including at military sites.
Others plainly do not like the JCPOA, accept that Iran has changed its nuclear program or its ambitions, and want to see the deal fall apart because they don't think it will ever work.
The Trump Administration is itself split among these two camps. The decision pending for October will be over which camp is in charge of decision-making.
Q: Recently Trump has extended Iran sanctions relief for another 120 days and at the same time his treasury state imposed new sanctions on some Iranian companies and individuals. Some say Trump has chosen diplomatic approach and just not to reduce his political pressure and attack on Iran he imposes new sanctions beside extending sanction relief. What do you think of this?
A: I think that the Trump Administration is papering over its disagreements and its political problems by ensuring that when it extends sanctions waivers, it also extends the sanctions in place for non-nuclear reasons.
I do not think a decision has been made about the larger questions of the JCPOA and U.S. implementation of it.
Q: Iranian FM has said inspections must not lead to leak of Iran's military secret information and because of this Iran won't allow its military sites be inspected. How possible is it to see that the US starts to create fake documents against Iran as it did in Iraq in 1990s (some experts like Tariq Rauf, ex-IAEA official believes in it)?
A: It is possible, certainly, that some in the United States will exaggerate the nature of any intelligence information that we have about the nuclear program of Iran and its military connections.
That said, Iran's persistent statements that military sites are off limits are not consistent with the JCPOA nor with giving confidence that Iran has no military intent.
The IAEA has determined fairly conclusively that Iran was pursuing nuclear weapons for an extended period of time and capabilities that could facilitate nuclear weapons possession even after that.
It is Iran's responsibility, having generated this uncertainty, to provide confidence as to its nuclear intent and capabilities. That includes the option of military site access for the IAEA.
By denying any possibility of access, Iran's leaders are helping those in the United States who want to see the agreement fail.
Q: If the US withdraws from the Nuclear Deal, obviously the European companies and banks won't work with Iran even if their governments remain committed to JCPOA. This won't be pleasing for Iran. Shouldn't euorpean countries provide their companies and banks with necessary guarantees?
A: European governments have limited ability to provide companies and banks with necessary guarantees, as there would be a conflict of law. If these companies wish to operate in the United States, then they have to respect U.S. law.
That said, I strongly suspect that some companies and banks (with minimal connection to the United States) will continue to work with Iran. Others may not.
The result will be that neither Iran nor the United States will get what they want.
Q: Trump administration specifically Nikki Haley accuse Iran of destabilizing the region and relates the issue to the Nuclear Deal, while these issues has nothing to do with the Nuclear Deal. Why does the US bring up such issues?
A: Well, these are legitimate concerns of the United States. Iranian government activities in Syria, Lebanon and Yemen are destabilizing from the perspective of the United States and our partners in the region. Iran of course disagrees, but Nikki Haley is not speaking merely for herself or the Trump Administration.
Ideally, we would bring up such issues because there are problems in the region that the United States and Iran should discuss and address, along with others in the region.
Unfortunately, I believe that Amb. Haley and others in the region bring up these issues because they wish to undermine U.S. support for the deal.