Leader: Educated Americans ashamed of Trump 
September 23, 2017 - 9:14
Ayatollah Khamenei describes Trump's rhetoric as 'ugly' and 'foolish'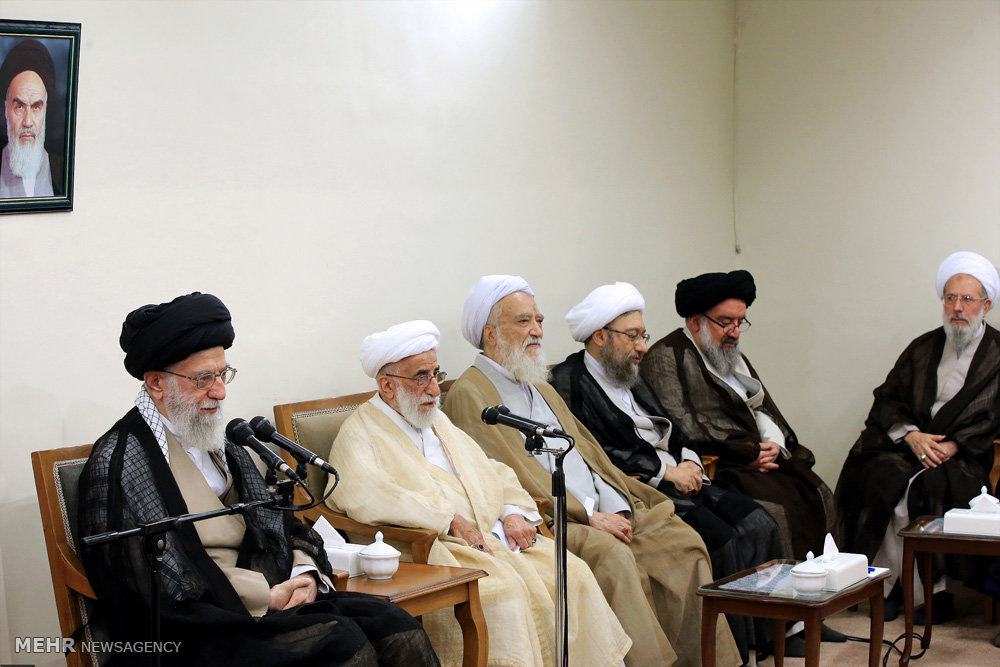 TEHRAN – The Leader of the Islamic Revolution has censured U.S. President Donald Trump's latest hostile comments against the Iranian nation at the UN as "ugly", "foolish" and "sheer lies", noting "educated Americans are ashamed of having such a president."
Ayatollah Ali Khamenei made the comments in a meeting with members of the Assembly of Experts in Tehran on Thursday.
"That foolish, extremely ugly and hideous speech by the American president, his gangster and cowboy language fraught with sheer lies, stems from their fury, frustration and light-headedness," the Leader remarked.
Ayatollah Khamenei said that Washington's anger is also rooted in its failure to advance its agenda in the West Asia region, where Iran has played an influential, dignified and successful role.
"The presence and influence of the Islamic Republic of Iran caused the plots and intentions of America and the Zionist regime [of Israel] to fail in the region, and that is the reason for their anger," the Leader added.
The Americans have over the past many years pursued a so-called "New Middle East" and "Greater Middle East" plan for West Asia, with its focus on Iraq, Syria and Lebanon, Ayatollah Khamenei noted.
"But they faced defeat in all the three countries."
SP/PA