Iran urges France to join Astana talks on Syria
September 25, 2017 - 20:44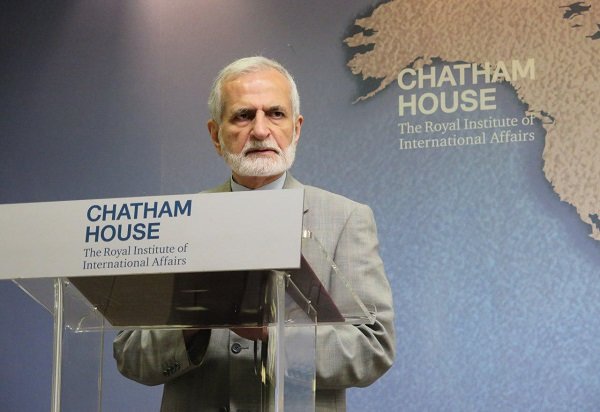 TEHRAN - Kamal Kharrazi, head of Iran's Strategic Council on Foreign Relations, said on Monday that Iran will be happy if France joins the Astana talks on settling the long-running Syrian conflict.
During a meeting with Michel Duclos, the director general of France's Académie Diplomatique Internationale, Kharrazi said France has been enjoying influence in the region and Iran welcomes use of such influence to help bring the warring sides together in Syria.
Commenting on the U.S. position on the region, he said, "The U.S. position is contrary to the realities in the region."
He asked, "How is possible that Iran not play a role in settling regional crises while the country plays an important role in the region and fights against the terrorists?"
Kharrazi who was foreign minister from 1997 to 2005, said that the U.S. opposition to Iran's participation in the process of settling the Syrian crisis is a "dangerous" and "conspiratorial" policy which proves the U.S. is not sincere in the war on terrorism.
For his part, Duclos said that France is well aware that no solution can be found to the regional crises without Iran's active involvement.
Iran, Turkey and Russia brokered the Astana dialogue on Syria and the first five rounds of the talks were held on January 23-24, February 15-16, March 14-15, May 3-4 and July 4-5.
The sixth round of talks were held on September 13-15.
NA/PA