By Setareh Behroozi
Muharram: The reunion of society
September 29, 2017 - 10:40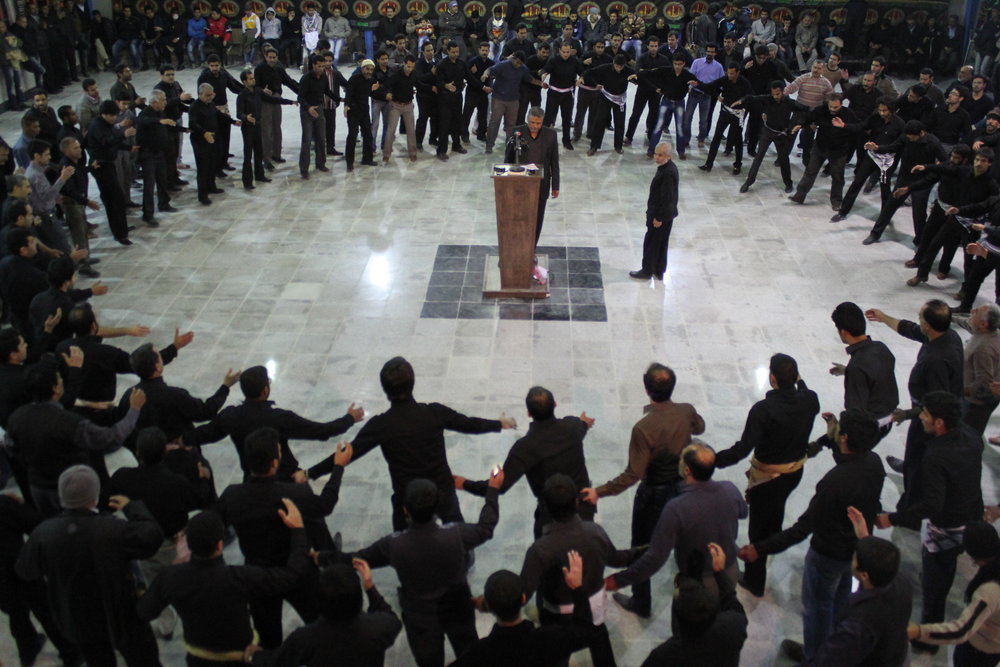 Once again the Iranian nation is overwhelmed by the month of Muharram. Black banners and draperies are seen all over the country. People in dark dresses attend mourning congregations.
Traditionally, Iranians hold mourning rituals during the first ten days of Muharram - the first month of the Islamic calendar - to commemorate the martyrdom anniversary of Imam Hussein (AS) and his companions in the battle of Karbala in in 680.
Muharram, as a time of intense grief and mourning, is also an opportunity for people to practice cooperation.
It is a good reason for people to gather for a common purpose and to cooperate with each other to hold rituals in a proper way.
People commemorate Imam Hussain (AS) in chorus attending mosques and other religious places like hussainiyas.
Sorrowful and poetic recitations and eulogies are chanted in memory of the 10th of Muharram, Ashura, the day Imam Hussein (AS) and his companions were martyred. There are also chest-beating ceremonies.
During Muharram, some people provide free meals, called nazri, which is distributed mainly among the poor. Taking part in the process of cooking and distributing nazri amongst neighbors and relatives is considered as a good deed.
Although some benevolent persons prefer to order nazri to be cooked by restaurants or catering companies, but it is still a great opportunity for relatives and neighbors to come together in a place for distributing it.
Almost nobody mourns during Muharram individually. The month is an occasion for all to show reunion of the society, cherish religious values, and remind each other of the importance of social unity.
SB/MG