By Setareh Behroozi
Love paves the way, Instagram shows the way
April 19, 2017 - 8:55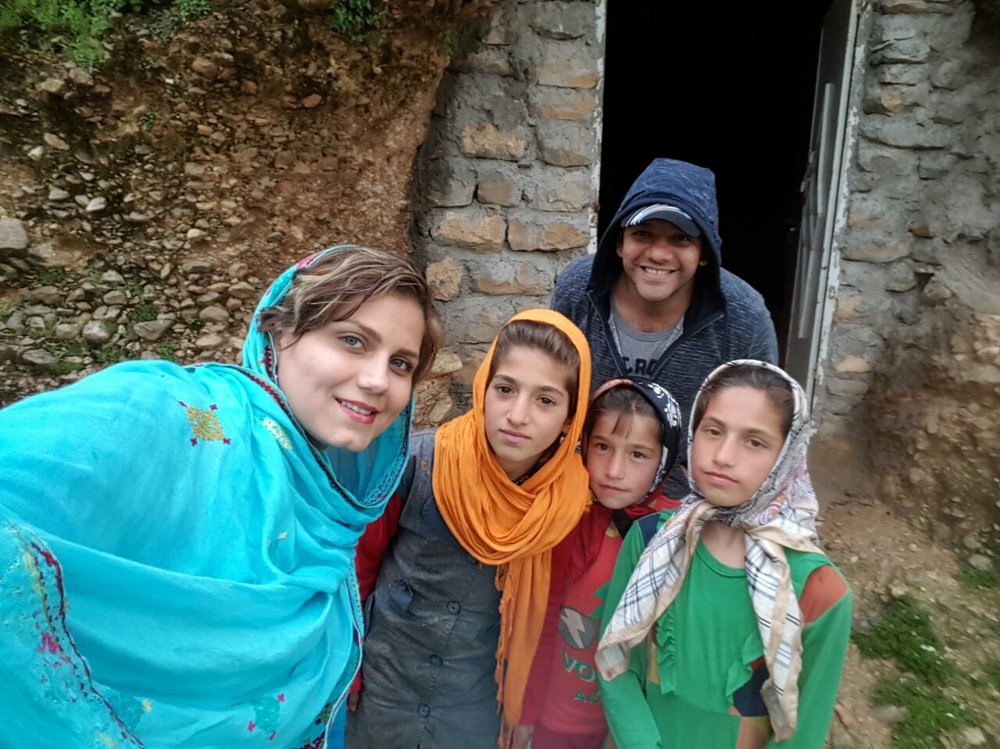 Welcome to the world of nice frames and happy life! Instagram mesmerizes visitors with colors and shots. As the most favorite social network in Iran, surfing Instagram is one of the funs Iranians spend their free time with.
Young Iranian couple Aida Pouryanasab and her husband Azad Motahhari follow a different lifestyle while traveling to remote villages to help needy people by sharing photos and experiences through their Instagram account.
Aida, 28, and Azad, 39, began their new lifestyle two years ago.
"Love paved the way for us from the very beginning," Aida said.
"Actually we are good companions since we believe that life is a way to be paved. We should be good friends and supportive [to each other] in ups and downs," she explained.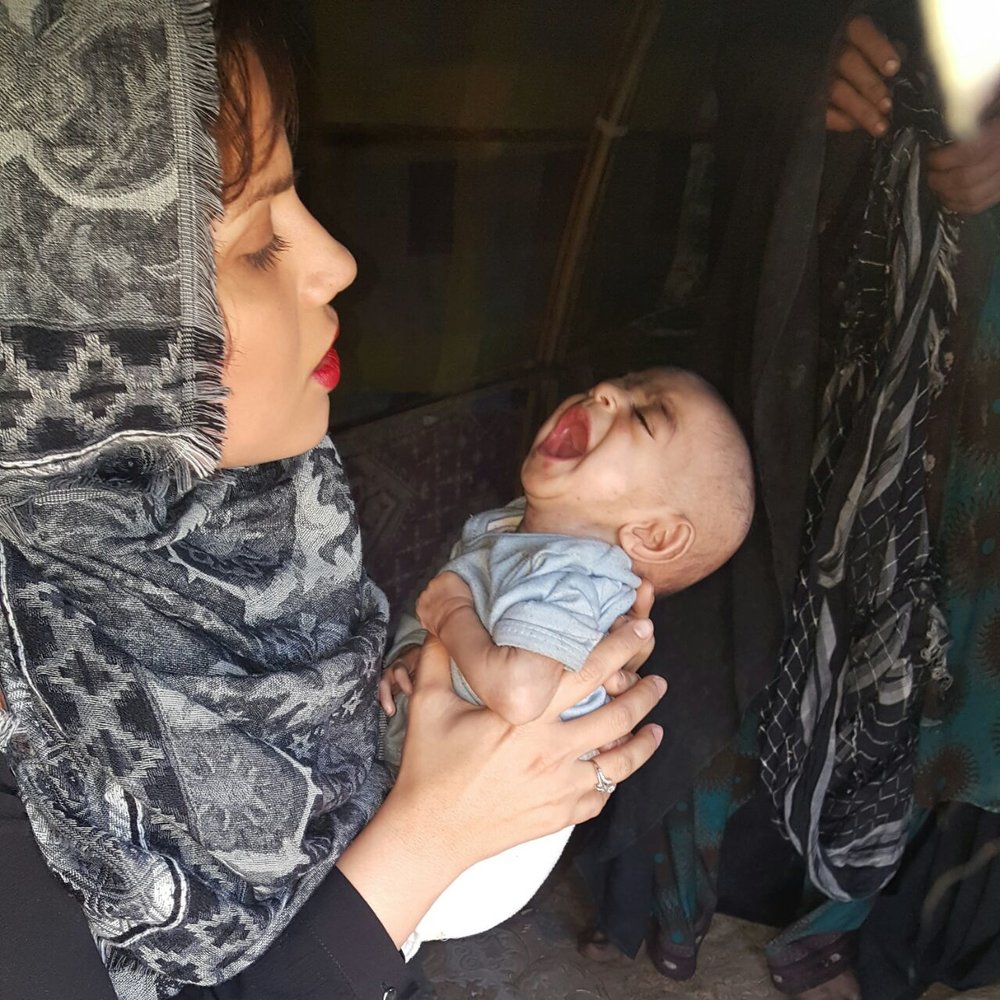 Life is dynamic!
"The difference between us and other people is that the life for us is dynamic. In fact, we avoid stillness and habitual work. When we begin our journey, we don't know about the destination and we just, in fact, don't want to indulge in one place. We just turn to the first sign of village we see and this is the love which guides us," she explained.
"We do love traveling and since many years ago we have been traveling to different parts of Iran. As we were active in the food industry and cooking, we visited households, trying their local food and asking about their rituals and unseen attractions of the place," she said.
"However, we began helping the underclass when we visited a village in Gilan province, northern Iran," she said.
Aida and Azad have previously operated a fast food restaurant in Tehran and now they have an online confectionary, Aizafood, through which they have employed breadwinner women in different parts of the country.
"A family had neither TV nor refrigerator. They wore shabby dresses. So, the idea of helping came to our mind and we collected some second-hand clothes for them after we returned from our journey," she said.
Through their Instagram account, the couple have collected money for the Iranian Thalassemia Society branch in the underprivileged city of Zahedan and also for children suffering from Epidermolysis bullosa (EB) disease.

"We organized some InstaMeets and asked our followers to bring their second-hand clothes. Gradually, helping needy people in remote places became a priority for us," she said.
The couple is travelling for half of a month and they do not define any destination before beginning of the trip.
"Our parents have their own concerns about our lifestyle, however, they respect and accept it," Aida explained.
Aida is now a PhD student of technology management. Moreover, she composes songs. Azad is a music arranger, singer, and guitarist.
The main source of their income is their online cooking shop. "We have recently established handicraft workshops for breadwinner women in different parts of Iran through which they sell their products to big shops in Tehran and earn revenues as well," she explained.
"When we return to our busy life in Tehran, we get engaged in tasks which are favorable to us as much as traveling but they are postponed because we are not at home.
One of them is music. We begin our musical activities as soon as we feel refresh. Azad plays guitar and recite poems composed by me and arrange them, we love music," she said cheerfully.
"We read books together and I work on my thesis. We visit our parents and if we have time, we paint on canvas and cook confectionaries. You know music, travel and cooking are our favorites," she added.
"We do love this kind of lifestyle, you know, the important thing is this love. It means that we have a very different kind of life in comparison with others. Maybe others do not love to live this way."
She talked about nights they had to spend in a rural house, in a tent, or even under the sky. She said that sometimes they had to walk a long distance but this is the way they want to live!
Instagram before and after!
"I had an Instagram account before we began our village tour and it had different usages for us in different periods of time," Aida explained.
"At first, the account was a pictorial diary for me through which I shared my daily life with my friends. Then I began to show my artworks, lovely moments of our life through my page with my friends," she said.
"We are not alone with the help of Instagram. In fact, our followers accompany us in each travel. We do our best not to share our difficulties and unpleasant incidents we experience but to show them the better life of people after receiving help from other people," she said.
Aida said that Instagram was influential in her own lifestyle as a place which "connects people to each other visually."
"For us it is a medium to inform people of those who live in different places and to share the joy of a better life provided for them through the help of people," she said.
Aida explained that they face different issues due to living in different geographical places, having different customs and eating different foods.
"Sometimes we face problems encountering rural people in different areas. That is hard to convince them of some certain standards in medical and welfare necessities," she concluded.
SB/MG