Iranian designer's "Panacea" for Spain's Roca wins top prize at Jumpthegap contest 
October 23, 2017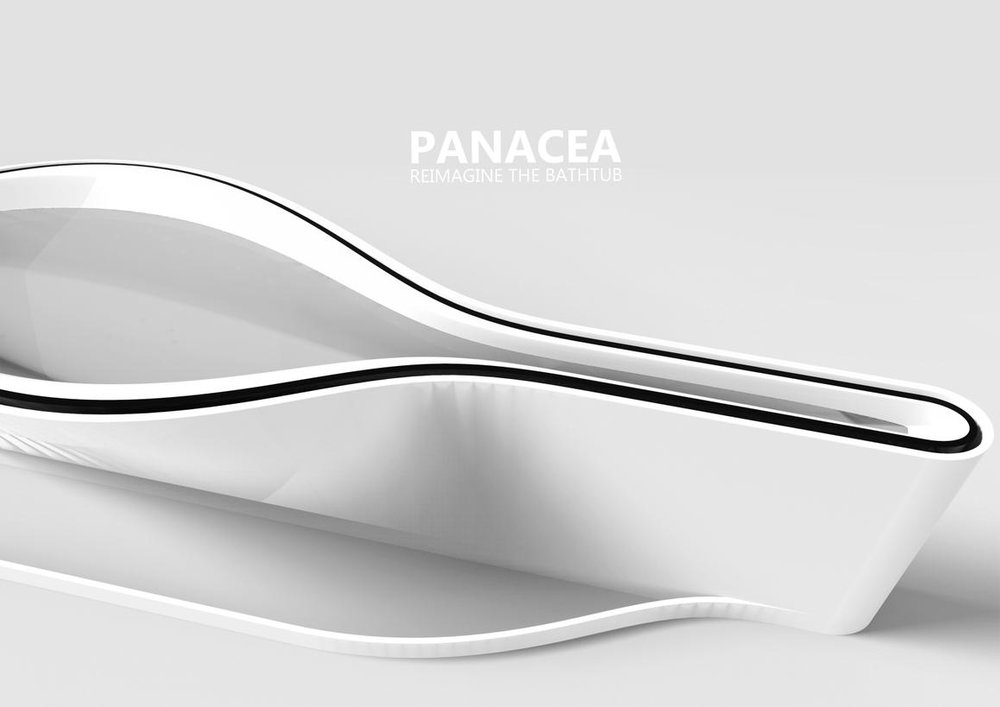 TEHRAN – "Panacea", a design for a special bathtub by Mohammadreza Shahmohammadi from Iran, has been selected as best work at the 7th Jumpthegap, an international design competition in Barcelona.
The design won a €10,000 cash prize in the professional category of the contest, which is organized every year by Roca, a major Spanish producer of sanitary products, the organizers announced last week.
Jumpthegap recognizes the most innovative and sustainable projects for the bathroom of the future.
"Panacea" provides solutions to overuse of water, the possibility of a child's drowning in a bathtub, and occupying extra space, which is not in harmony with the contemporary lifestyle.
Second prize was presented to "Sanctuary" by Bodin Hon & Dilara Kan from Hong Kong and third prize was awarded to "WCircle" by Charbel El Tawil from Lebanon.
London-based architect Patrik Schumacher, director of Zaha Hadid Architects, presided over the jury this year.
The award ceremony was held at the Disseny Hub Barcelona on October 17.
Roca has organized the contest in collaboration with the Barcelona Design Center since 2004.
Photo: "Panacea" by Iranian designer Mohammadreza Shahmohammadi won the top prize at the 7th Jumpthegap in Barcelona.
RM/MMS/YAW