Widespread hepatitis vaccination program gets underway
October 25, 2017 - 17:44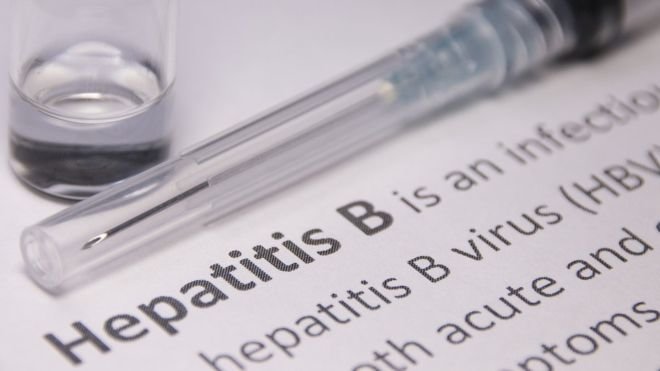 TEHRAN — Iran has recently started a broad plan for vaccination of barbers, street cleaners, working children, and prisoners against hepatitis.
"It is projected that within the framework of the [aforementioned] program some 200,000 to 300,000 prisoners will receive vaccination against hepatitis B annually and those diagnosed with hepatitis C will also undergo treatments," ISNA quoted Moayyed Alavian head of Iran's Hepatitis Network, as saying on Tuesday.
Since hepatitis is more prevalent among working children the vaccination program is piloted in two of Tehran's districts and will be soon expanded to other cities as well, Alavian added.
Hepatitis C is a liver disease caused by the hepatitis C virus. The hepatitis C virus is a bloodborne virus. As Alavian has put in Iran it is most commonly transmitted through injecting drug use through the sharing of injection equipment.
Currently some 1.4 million people are suffering from hepatitis B and 200,000 have hepatitis C in Iran, he said. "With vaccination programs for newborns and giving them immunization at birth since 1373 (1994) hepatitis infection is not prevalent among individuals aging under 23, the infection is mostly common among people aging 27 to 50."
He went on to say that the prevalence for hepatitis B in Iran has been estimated to be approximately 5 percent which has decreased to less than 2 percent except for provinces of Golestan and Sistan-Baluchestan.
Iran is in a good condition regarding the incidence of hepatitis B and C in the region and has managed to take effective steps in wiping out the disease and other liver disorders developed by it, he noted.
With new drugs being imported to the country or domestically produced the goal of a cure for hepatitis C is now in reach, he said, adding, "we are planning on complete eradication of hepatitis C by [Iranian calendar year] 1410 (2030)."
According to World Health Organization (WHO) hepatitis is an inflammation of the liver. The condition can be self-limiting or can progress to fibrosis (scarring), cirrhosis or liver cancer. Hepatitis viruses are the most common cause of hepatitis in the world but other infections, toxic substances (e.g. alcohol, certain drugs), and autoimmune diseases can also cause hepatitis.
There are 5 main hepatitis viruses, referred to as types A, B, C, D and E. These 5 types are of greatest concern because of the burden of illness and death they cause and the potential for outbreaks and epidemic spread. In particular, types B and C lead to chronic disease in hundreds of millions of people and, together, are the most common cause of liver cirrhosis and cancer.
MQ/MG