Adult vaccination coverage in Iran is low: academic 
November 3, 2018 - 10:14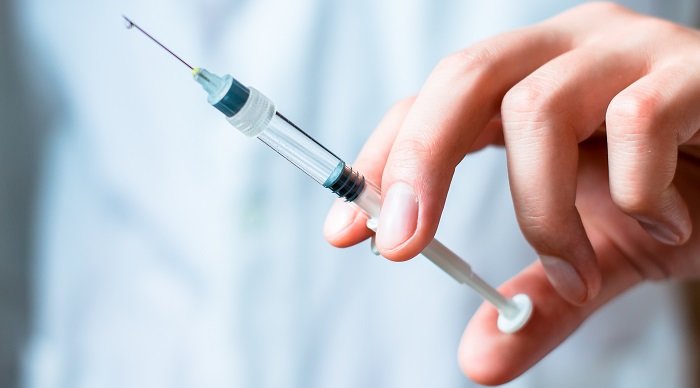 TEHRAN — Adult vaccination in Iran is overlooked and that's while many severe infections which put the health system to considerable expenses annually can be easily avoided by vaccination, a faculty member at Tehran University of Medical Science's board of trustees has said.
Mohammadreza Salehi made the remarks on the sidelines of the unveiling ceremony of a book titled "guidelines for adults' vaccination" on Thursday.
Every year many adults all over the world catch infections which can be mostly prevented by vaccination, Salehi said, adding that many pneumococcal and meningococcal infections driving up high costs can be avoided by vaccination.
Advanced centers in the world have drawn up guidelines for adult vaccination and now University of Tehran has done the same thing, he highlighted, stating that "we hope that adult vaccination coverage increase in the near future."
Minoo Mohraz, head of Iranian Research Centre for HIV/AIDS affiliated to Tehran University of Medical Sciences, for her part, said that vaccination is being carried out for years for children free of charge nationwide.
However, up to this point there has never been any comprehensive plans for adult vaccination and booster injection, Mohraz regretted.
People suffering immune system problems due to cancer or organ transplant, as well as older persons aging over 65 and also people with diabetes have to receive vaccines such as influenza every year, she added.
She went on to explain that vaccines for pneumococcal disease, tetanus, diphtheria, whooping cough, meningococcal disease, shingles, hepatitis B, and vaccines against diarrheal diseases are recommend for adults but unfortunately there are no comprehensive programs for adult vaccinations.
Thanks to the colleagues at University of Tehran the book providing guidelines for adult vaccination was prepared and all doctors can have the book free of charge and receive necessary helps and information for adult vaccination.
Necessary vaccines for adults are available in the country, she said, adding, so vaccination programs for adults should be carried out in order to decrease the costs of such infectious disease as well as preventing immature deaths resulted from the aforesaid diseases.
According to the U.S Centre for Disease Control and Prevention very year thousands of adults in become seriously ill and are hospitalized because of diseases that vaccines can help prevent. Many adults even die from these diseases. By getting vaccinated, one can help protect themselves from much of this unnecessary suffering.
Even if one has received the vaccines they needed as a child, the protection from some vaccines can wear off. One may also be at risk for other diseases due to their job, lifestyle, travel, or health conditions.
Hepatitis B vaccine lowers your risk of liver cancer. Flu vaccine lowers your risk of flu-related heart attacks or other flu-related complications from existing health conditions like diabetes and chronic lung disease.
Vaccines lower the chance of spreading disease to older adults, infants and people with weakened immune systems (like those undergoing cancer treatment) are especially vulnerable to infectious disease.
MQ/MG