Rouhani receives credentials of four ambassadors
October 28, 2017 - 19:56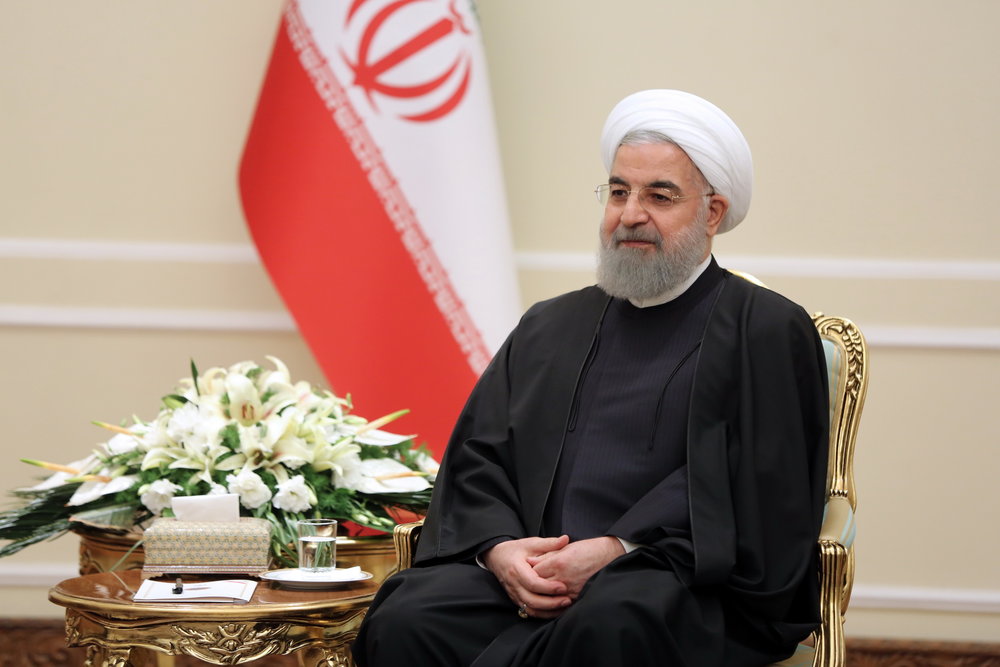 TEHRAN – In separate meetings on Saturday President Hassan Rouhani received the credentials of the new ambassadors of Finland, the Philippines, Tanzania, and Sri Lanka to Tehran.
During his meeting with Keijo Norvanto, the new Finnish ambassador, Rouhani highlighted the necessity of expanding relations in various areas of economy, politics and culture.
"Fortunately, there are good capacities for investment in Iran in which Finnish investors and entrepreneurs can be active," Rouhani stated.
Rouhani also said increasing "scientific and technological cooperation" is highly significant.

Norvanto said that there are good interaction between the two countries' senior officials and highlighted the importance of expanding cooperation.
'Iran welcomes expansion of ties with Philippines'
In his meeting with Wilfredo Santos, the ambassador of the Philippines, Rouhani said that Iran welcomes expansion of ties especially in economic area with Manila.
He highlighted the importance of joint investment and urged the two countries' private sectors to expand cooperation.
'Iran ready to share experiences with Tanzania'
During the meeting with new Tanzanian Ambassador to Tehran Mubarak Nasser Mubarak, Rouhani said, "There are many capacities for Iran and Tanzania to expand relations especially in energy sphere and the Islamic Republic of Iran is ready to transfer its experiences to Tanzania in this area."
'Tehran-Colombo ties are friendly'
For his part, the Tanzanian ambassador said Dodoma attaches great importance to expansion of political and economic relations with Tehran.
The ambassador added Iran has achieved good experiences in different scientific and technological areas especially in the energy sector and "we hope to use Iran's experiences in different fields".
Rouhani, in his meeting with new Sri Lankan Ambassador to Tehran Sharif Anis, described the relations as "friendly" and "rising".
"The will of the two countries (Iran and Sri Lanka) is strengthening inclusive cooperation," Rouhani remarked, adding that his country is ready to enhance commercial, economic, scientific and cultural ties with Sri Lanka.
For his part, Ambassador Anis called for involvement of Iranian investors in economic projects in Sri Lanka.
NA/PA