Netanyahu proposes to fix, not nix, Iran nuclear deal
November 5, 2017 - 10:1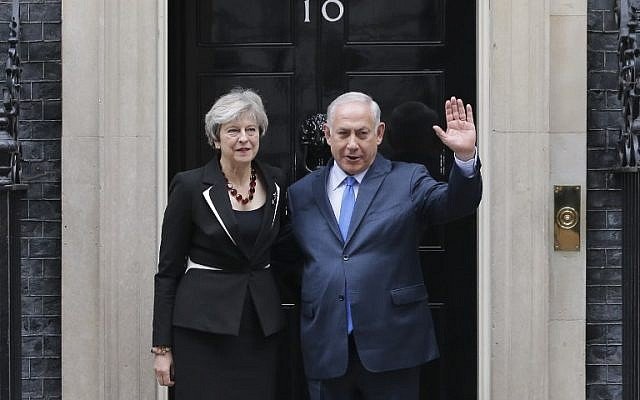 TEHRAN – Israeli Prime Minister Benjamin Netanyahu told Britain's Theresa May on Thursday that he would not work to cancel the Iran nuclear deal, but rather is seeking to fix it.
"The goal that I have in mind is not keeping or eliminating the deal; it's improving the deal and correcting its main flaws," Netanyahu was quoted by Ynet News as saying. "And I think those who want to keep the deal should cooperate in correcting the deal."
The Israeli prime minister has repeatedly voiced his fierce opposition to the nuclear deal, known as the JCPOA, while May has supported the deal since she assumed office in July 2016.
This is not the first time Netanyahu has put forward his proposal to "fix" the JCPOA.
On September 18, following a meeting with U.S. President Donald Trump, Netanyahu described the nuclear agreement as a "terrible" deal, saying Israel has proposed a way of amending it.
"The American establishment has changed its approach toward Iran," Netanyahu said. "We're in agreement with the Americans that this agreement is terrible. There's a clear American interest, which was conveyed to me explicitly, about the desire to fix the problems in the agreement."
Except Israel, Saudi Arabia and some hardliners in the U.S. all countries in the world have strongly supported the 2015 nuclear agreement.

MH/PA