Kianoush Rostami to sell his gold for quake victims
November 14, 2017 - 12:46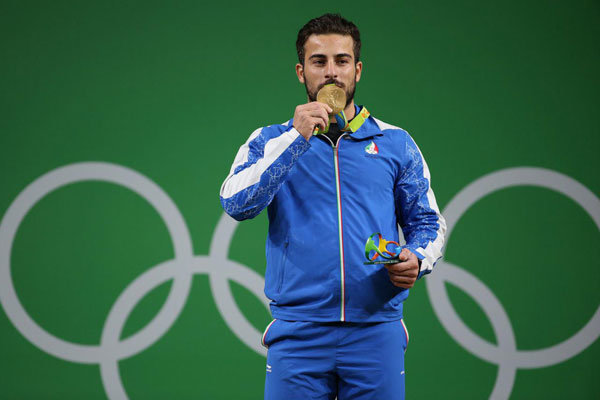 Olympic gold medal winner in Rio 2016 Kianoush Rostami is going to auction his medal to give the money to the people who were affected by the earthquake.
A 7.3 magnitude earthquake that struck Iran's western provinces has killed at least 450 people and injured more than 7,000 others.
The earthquake also caused major damage to buildings and infrastructure in the cities.
"My gold medal belongs to my people and I just hand it back to them. I didn't sleep in the previous nights due to a sorrowful event," Rostami said.
Rostami set a new world record of 396 kilograms in his 85kg weight class, winning his first Olympic gold medal.
A number of top athletes and sports celebrities are set to meet at Tehran's Shiroudi stadium on Wednesday to raise money for earthquake victims.