Iran has achieved its interests in Syria without being deceived: Shamkhani
November 22, 2017 - 19:43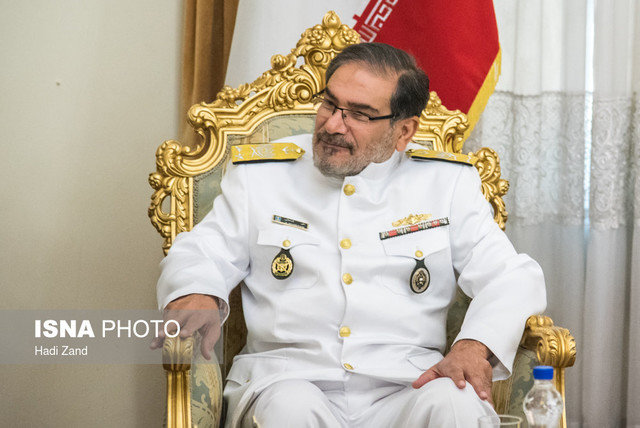 TEHRAN - Secretary of Iran's Supreme National Security Council Ali Shamkhani said late on Tuesday that Iran has succeeded to meet its interests and help eradicate Daesh in Iraq and Syria without being deceived by any other country.
"Now that success has been achieved [in defeating Daesh], some believe that relations between Iran and Russia can turn into a negative rivalry and some inside the country has this mentality that Russians are deceiving Iran; however, we have reached our objectives and have never been deceived in achieving our interests," Shamkhani said in a televised interview.
He said such analyses are in line with creating division between Iran and Russia.
Armed forces in Iraq and Syria, backed by popular mobilization forces and Iranian military advisors, have managed to flush Daesh militants out of their last strongholds in both countries, declaring full victory over the notorious terror group.
Shamkhani said that the Russians entered the scene of fighting terrorists in Syria in 2015, four years after start of the conflict.
"During those four years [2011-2015], Iran, Syria and axis of resistance did not let terrorists achieve their objective in toppling the government of Assad [the Syrian president]," he noted.
Elsewhere, he said that a Middle East without conflicts runs contrary to interests of the Zionist regime of Israel.
The former defense chief predicted that the Daesh survivors will be used to cause crises in other countries.
"Some regional countries move on the path of the Western countries. These countries have factories of producing Daesh and terrorism. Their population is young and they have hereditary monarchy. Their youth grow with Wahhabi ideology and get used in line with strategy of a volatile Middle East. So, the threat of terrorists will remain if these countries do not close factory of creating Daesh," the top security official remarked.
NA/PA