Tabriz: An open-air museum of history, architecture
November 29, 2017 - 19:52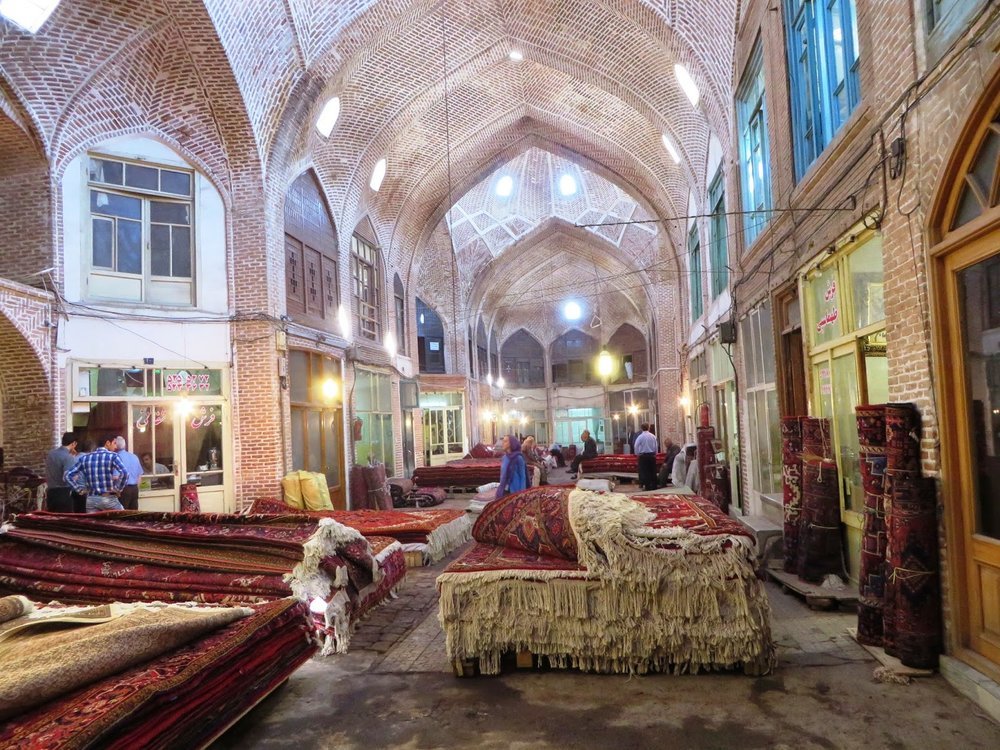 TEHRAN - Soaked in history and dotted with splendid vibrant historical sites, Tabriz is one of top tourist destinations in Iran, drawing hundreds of thousands of foreign and domestic travelers each year. 
Visitors have at their disposal tours to a rich, matchless patchwork of Iranian history and architecture such as Azarbaijan Museum, Arg-e Tabriz, Poets' Mausoleum, Elgoli Park, Shahriyar House Museum, Municipal Hall, St Mary's Church, Qajar Museum, Constitution House, Khaqani Park, and Sarkis Church just to name a few.
The northwestern city is also famous for having a rich Azeri culture, hospitable people, ubiquitous carpet shops, abundant public places and efficient transport system.
Tabriz has long been a place of cultural exchange since antiquity. Its UNESCO-registered bazaar complex gives reference to the city's glorious past when it was a peak commercial center on the Silk Road.
The sprawling city was named a capital of Islamic tourism for 2018 by the vote of the inter-governmental Organization of Islamic Cooperation in 2015.
In what follows, brief introductory notes for the Kandovan village, the Blue Mosque, and the Tabriz historic bazaar complex as three specimens of tourist attractions in East Azarbaijan province have been given.
The historic Kandovan, situated on the outskirts of Osku, epitomizes a modern troglodyte dwelling with homes being carved out on eroded rocks in the shape of stony ice-cream cones. Kandovan is highly reminiscent of Cappadocia, a historical counterpart in Central Anatolia, Turkey.
Masjed-e Kaboud (literary 'the Blue Mosque') has long been distinguished for the grandeur of its intricate blue tilework and calligraphy for which it is nicknamed. The ornament took artists about a quarter century to cover every surface.
White statue of the Persian poet Khaqani in front of the Blue Mosque in Tabriz, Iran.
Completed in c. 1465 it is remarkable for its simplicity, brickwork, and great size as well. The mosque survived a devastating earthquake in 1727. However, many parts of it caved in due to a quake struck later in the same century. Many parts of the structure was rebuilt in 1973.
Tabriz has a long pedigree when it comes to its history. For centuries it acted as a buffer between regional powers, Persian and Ottoman empires in particular.
A labyrinth of interconnected covered passages that stretches for about 5 km, the Tabriz historic bazaar complex has been a melting pot of cultural exchange since antiquity.
The bazaar embraces countless shops, over 20 caravanserais and inns, some 20 vast domed halls, bathhouses, and mosques, as well as other brick structures and enclosed spaces for different functions. Its history dates back to over a millennium, however majority of fine brick vaults that capture most visitor's eyes date from the 15th century.
An stretched pedigree
Tabriz has a long pedigree when it comes to its history. For centuries it acted as a buffer between regional powers, Persian and Ottoman empires in particular.
It became the capital of the Mongol Il-Khan Mahmud Gazan (1295–1304) and his successor. Timur (Tamerlane), a Turkic conqueror, took it in 1392. Some decades later the Kara Koyunlu Turkmen made it their capital, it was when the famous Blue Mosque was built in Tabriz.
Tabriz retained its administrative status under the Safavid dynasty until 1548, when Shah Tahmasp I relocated his capital westward to Qazvin.
During the next two centuries, Tabriz changed hands several times between Persia and Ottoman Empire. During the World War I, the city was temporarily occupied by Turkish and then Soviet troops.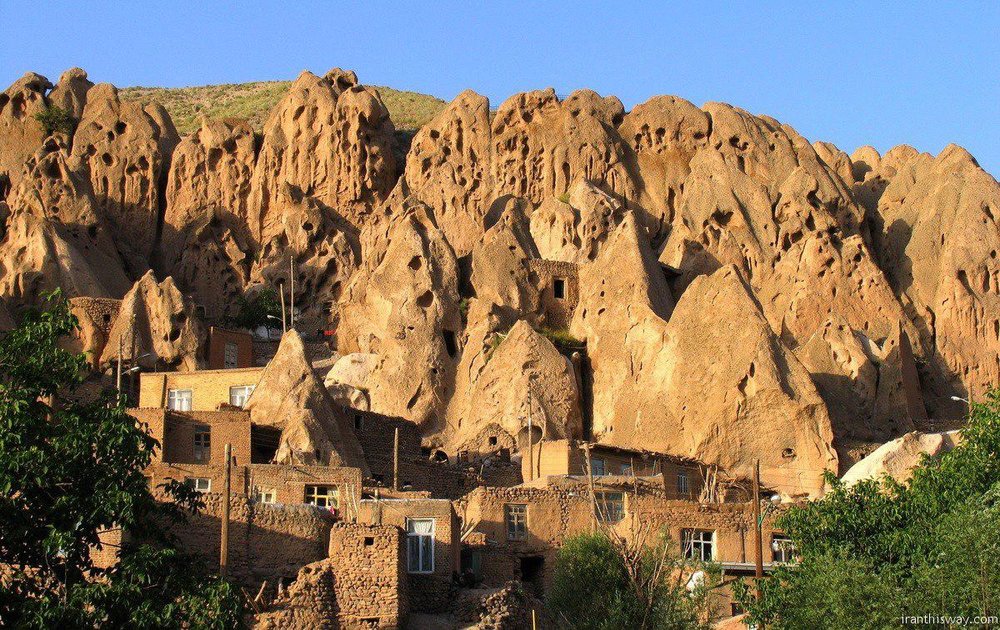 A view of Kandovan village in East Azarbaijan province
The pace of modernization quickened in Tabriz when the World War II came to an end, its manifestation can be traced by the emergence of widened streets, high-rise buildings and public gardens adorned with fountains and pools.
Sandwiched between looming peaks
All an all, Tabriz is widely deemed as a summer resort by domestic passengers due to its cold winters and temperate summers.
Located in the mountainous East Azarbaijan province, Tabriz is sandwiched between the looming Sahand and Bozqoosh peaks, meanwhile it is being cut through by some rivers such as Aji Chay (also called Talkhe-Rud).
AFM/MQ/MG