Centuries-old Indian offerings on show at Golestan Palace
December 6, 2017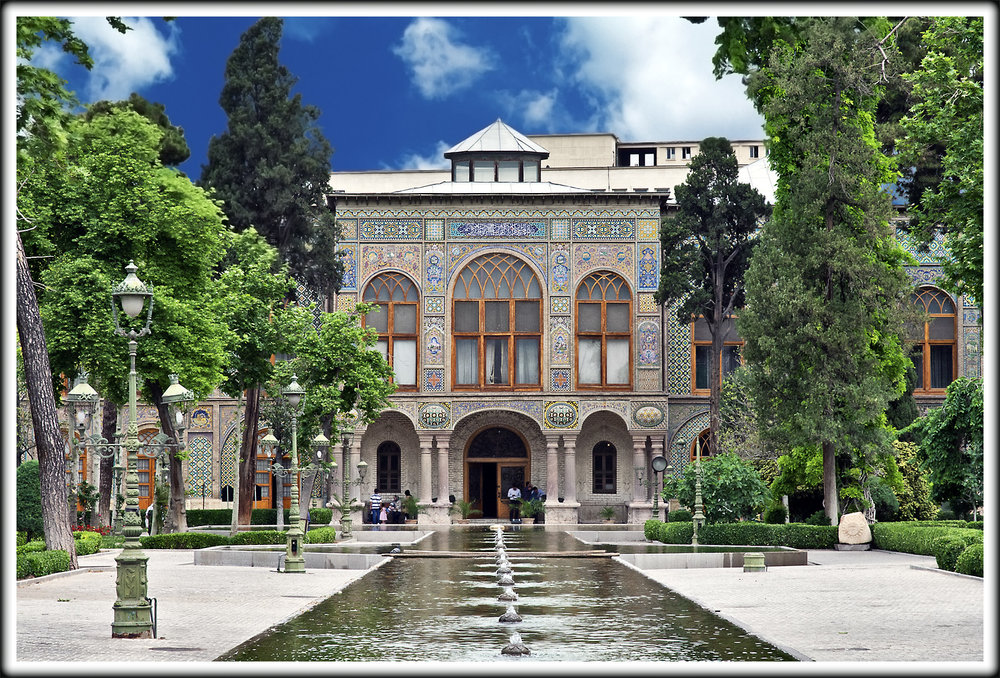 TEHRAN – A collection of exquisite Indian offerings to monarchs and courtiers of Qajar era [1785 to 1925] is on display at the UNESCO-registered Golestan Palace in downtown Tehran.
Envoys and officials from around 20 countries along with their Iranian counterparts attended the inauguration ceremony of the exhibit on Wednesday evening, CHTN reported.
"It's the first time that Golestan Palace has selected a number of magnificent Qajar-era Indian handicrafts from its own treasure trove," said Masoud Nosrati, director of the historical site.
"By examining relationship between Iran and India over the course of history, it can be noticed that the two nations have lots of cultural commonalities … in arts, architecture, mysticism, literature and music."
The exhibit includes an engraved and embossed jewelry plate adorned with gemstones, variety of mirror frames, a sword case, a silver box presented by Indian Armenians, various types of sofa and carved tables as well as a Safavid-era (1501–1736) brass box and a hunting gun offered by Jawaharlal Nehru, Nosrati said.
It also showcases a patchwork of illustrated manuscripts that bear poems by Persian poets Jami (1414–1492) and Amir Shahi of Sabzevar (d. 1453) as well as the ones by Indian poet Amir Hasan Dehlavi (1253–1327), the official said.
The exhibit will wrap up on December 21.
Golestan Palace became a center of Qajari arts and architecture and has remained a source of inspiration for Iranian artists and architects to the present day.
The lavish palace embodies a successful integration of earlier Persian crafts and architecture with Western influences. It is being visited by tens of foreign tourists every day.
PHOTO: A view of a Golestan Palace, a UNESCO World Heritage in downtown Tehran
AFM/MQ/MG