By Setareh Behroozi
Mesmerize everyday life with exuberant Termeh
December 14, 2017 - 7:29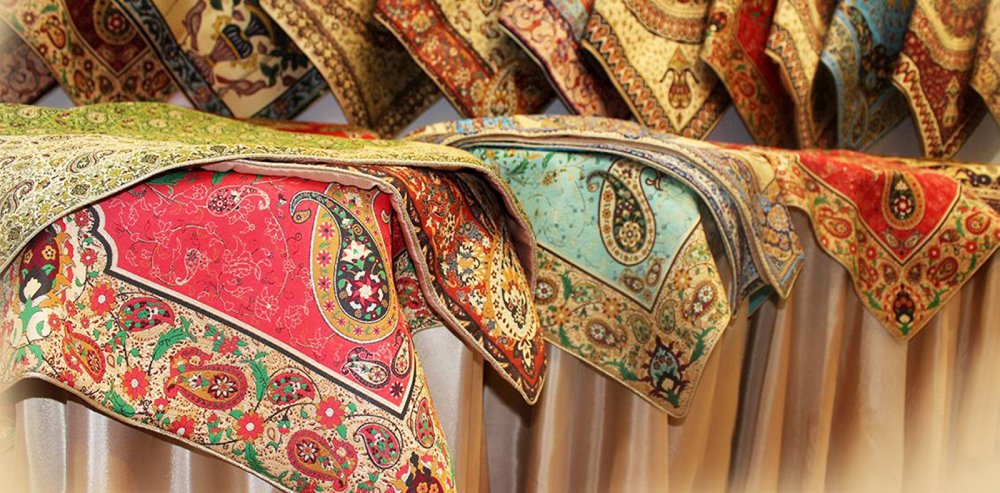 TEHRAN – Termeh, a precious Iranian hand-woven cloth, fascinate everyone with its brilliant color and intricate pattern. Made from natural silk and wool fiber, Termeh is originally woven in the city of Yazd city, central Iran.
The renowned Venetian explorer Marco Polo (1254–1324), has pointed to Yazd's fine silk-weaving industry while he visited the city in 1272.
Due to its delicacy and elaborate pattern, Termeh has always been considered by Iranians as a valuable fabric during history.
Many families set sofreh aghd, a kind of spread designed with symbolic items during Iranian weddings, on a piece of Termeh.
Yet, some Termeh producers in Iran design Termeh so that it can be used in everyday life. Here we mentioned some of these products.
Termeh as table runner, tablecloth
As we mentioned above, Termeh previously used as table cloth and spread in Iran. However you cannot ignore the variety of size, color and pattern.
The wide range of color let you to choose the best one according to your furniture and internal design.
The satin lining Termeh turns your table into a delicate place in your house. Just give it a try!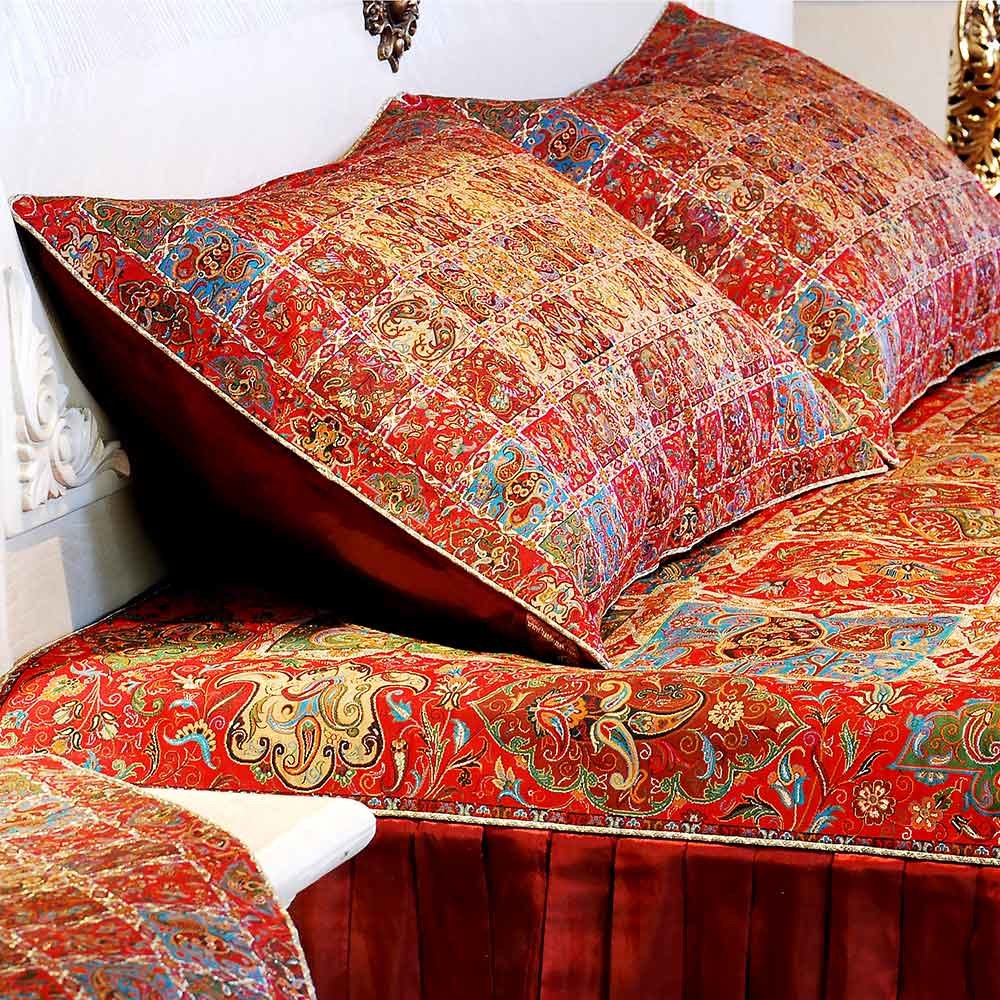 Termeh as bed sheet, curtain
This is a great choice for having a traditional as well as classic bedroom. Bed sheets and pillow cover is now available in different colors and types.
Termeh can be used as curtain as well. All depends on the size of your window and your personal taste.
It can be used as scarf valance in your sitting room make it elegant and stylish.
There are some retailors in Iranian bazaars who sell Termeh fabric as well.
You can even buy the fabric and make whatever you want by yourself.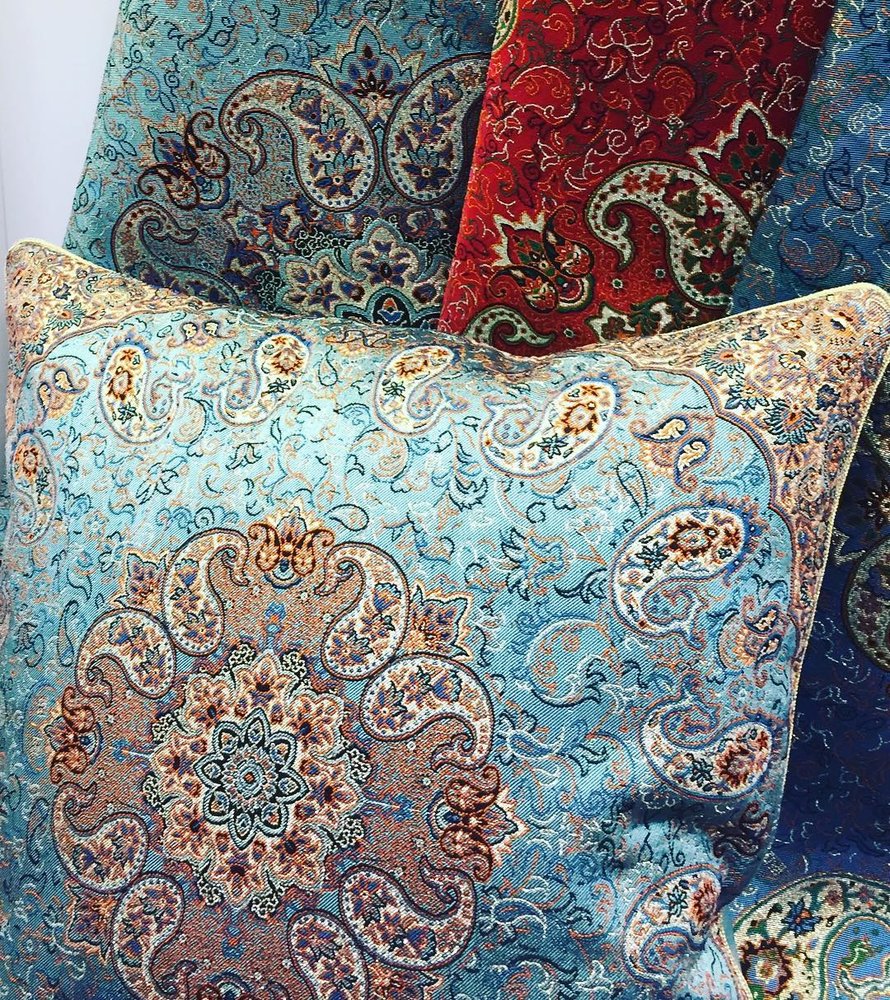 Cushion and floor seats with Termeh
You can design your sitting room in Persian style with cushion and floor seats cover with cases make out of Termeh.
The flamboyant colors and floral motif on Termeh cloth, use on your sofa or floor makes your house warm and cozy.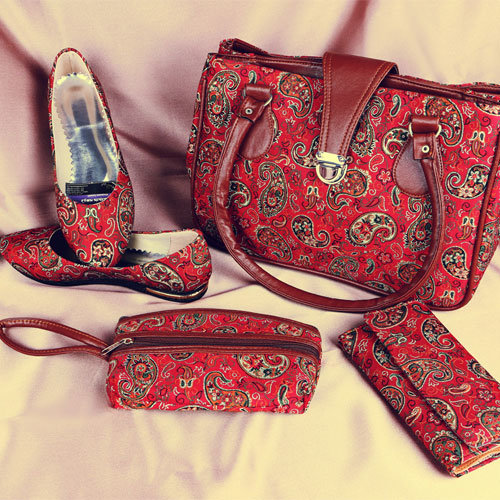 Termeh decorated shoes, handbags
There are several shops in Iran, which offer shoes and bags decorated with Termeh cloth for women in Iran.
You can have your personal style by choosing them.
Termeh is a great choice for modern life. This beautiful fascinating piece of art is still practical in everyday life all around the world. Don't hesitate to cherish your decoration and style with it.
SB/MG