By Martin Love  
Moral objection valid
December 19, 2017 - 11:6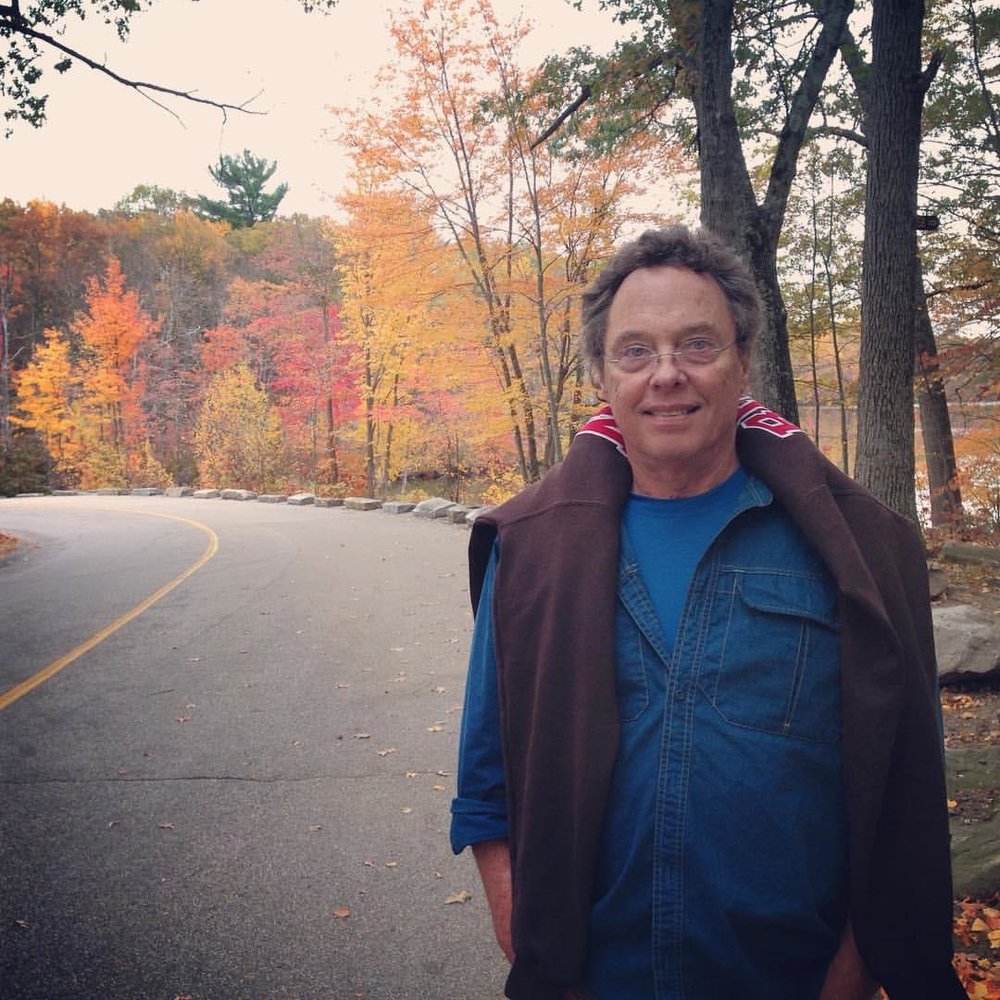 North Carolina _  This is part personal, it is passionate, but it is nonetheless fully substantiated by facts and long study, experience and observation, real time objective observation, over decades. And after a while, if a person has half a brain and heart, one stops mincing words and throws caution to the winds and tries hard to tell and write truths that some others don't want to hear and they, the others, try to squash such truth telling. But here goes, from an American journalist no less writing gladly for an Iranian newspaper.
There is nothing on earth so abominable as right wing Zionism (except maybe ISIS) and current day "Israel". That country, and its U.S. supporters, especially the Neocons in the U.S. government and in various administrations past and in so-called "think tanks" in Washington, have led the U.S. and its Western "allies" into murderous wars and crimes against humanity. Millions have died as a result. In this century criminal actions have decked or tried to destroy various countries in the Middle East, such as in Iraq, Afghanistan, Libya, Syria and others. One looks hard for reasons for such criminal actions, and I certainly have.
One must ask a simple question. Who has benefitted? Has the U.S. benefitted? No. But who? Only the Zionists and their supporters in or outside of Israel have benefitted inasmuch as Israel has managed to steal the West Bank and the Golan, to turn Gaza into the largest open air prison on earth, and deny if not entirely obliterate the basic aspirations of millions of Palestinians. Zionism, a colonial enterprise, has has been a threat to neighboring countries. This is no secret. It is certainly no secret to Iran and Iranians. And it is no secret to many Americans now, too. The world at large looks on aghast and the primary question that screams for an answer is simply this: when will this stop? When will justice be served? Well, in truth, it will one day be stopped, we just don't know exactly when, nor how many lives will be lost between now and then.
I am one journalist who has been horrified for decades. I was in Gaza for six weeks at Jebalya refugee camp in 1975, and again in 1993. I had the story way back then. I have the story now. I was living in the West Bank in 2006 for months with a Palestinian family. I have that scene firmly in memory, too. I have written about Palestinians, and sometimes seen reports avoided or abandoned by even such newspapers as the New York Times, which has rarely if ever allowed objective reports about many issues in the Mideast to appear in its pages. But none of this is news to most Iranians. Nor to the best journalists anywhere now.
A reasonable person must admire Iran for its long stand against the depredations of Zionism. And here's exactly why one must admire, in my view. If Iran as the Islamic Republic were or even seemed to be a grossly self serving, offensive player in West Asia, starting wars with its neighbors, trying to grab more territory and resources it does not already have, and at the same time slammed Israel's actions, then Iran would not have, I think, the credibility it has, or ought to have, on these matters as a largely Islamic country. But the history I have read tells anyone who bothers to study that Iran has not, purely on offense, attacked any other country in centuries. This is critically important, because it means Iran's objections to injustice have been based on morality. This is precisely why I am not alone in admiring Iran and Iranians. It is why I am honored to have any connection with Iran, and some smart friends there.
Lately, I asked several hundred people I know, primarily U.S. based, and whose own opinions I have read, to respond to a question I posed to them. I asked: "If you had an opportunity to address the Iranian people directly, what would you say to them?" Quite a few responded. Some of them wrote merely about how they wanted to visit Iran, admired its literature, its art, its architecture, its landscape and its civilization in various iterations over thousands of years. A few others wrote back in a deeper vein. Here are three examples of that:
I would wish to convey the fact that a growing number of Americans are not fooled by the heavy-handed propaganda and lies against Iran that is repeated in our main press outlets. More and more people are aware that what is printed in American newspapers is selected to prepare the people to fear Iran. This government needs the population to be fearful for one reason: to distract from the fact that their own government is corrupt to the core.
Sadly, the American people are wilfully ignorant. They know nothing, and don't want to know, about the CIA's overthrow of Mosaddegh, the Shah's brutality, the U.S. military shootdown of passenger Flight 655. This ignorance was, perhaps, excusable in 1990. But not in the Internet era, when a few clicks of a mouse will reap the same information that once took hours or days of painstaking research through library stacks. The 9/11 false-flag event destroyed, along with the WTC towers, every good instinct Americans once had. We are now a nation of sniveling cowards. A Mordor. Even our culture has become a sham. Frightened silly of Muslims, though we don't know the difference between a Shia and a Sunni, a Salafist or a Sufi. We see scary men chopping off heads. We hide our eyes and close our ears, because the truth is unthinkable. Yes, there are a few Americans who see the truth. Our votes are a meaningless joke, but it doesn't matter, since the U.S. government supports war and militarism. My advice is to never trust the U.S. government. Keep building your military defenses. Remember the lesson of Ghaddafi, who gave up his chemical weapons and attempted to work with the West. Keep strong, Iranians, and know that there are at least a few Americans who know that you are not our enemy.
I would like to thank them for all their sacrifices and support in standing up against inhumane Zionist imperialist warmongering and occupation. I would like to tell Iranians that they have my utmost respect and send them my love as a fellow human being. I know that Iran is not a perfect nation, as no nation on earth is, but they are certainly a nation that deserves to be honored for their righteous stand on behalf of oppressed people.
It is thus warranted, I believe, to say to Iranians that they need not be paranoid over threats by the U.S. under the Trump administration, nor over threats by members of the U.S. Congress. A continuance of a principled, moral, non-offensive, non-aggressive stand against aggression by other countries is important. It is real leadership, Islamic leadership, in a world that often has lost its moral bearings. When Trump on December 6th declared unilaterally Jerusalem, a city equally revered by three faiths, the capital of Israel to where the U.S. Embassy may relocate, he violated UN resolutions, international law and common sense, and went against all diplomatic efforts to bring peace to the region. He also provoked the ire of at least 130 countries. What if, say, even U.S. allies, particularly European ones, finally say "enough" and begin to peel away from support of the U.S. and find new friends, particularly in Asia? Frankly, I think that's coming and that the future is in the East.