"When the Moonlight Was Missing" narrator Ali Khoshlafz passes away 
December 23, 2017 - 18:43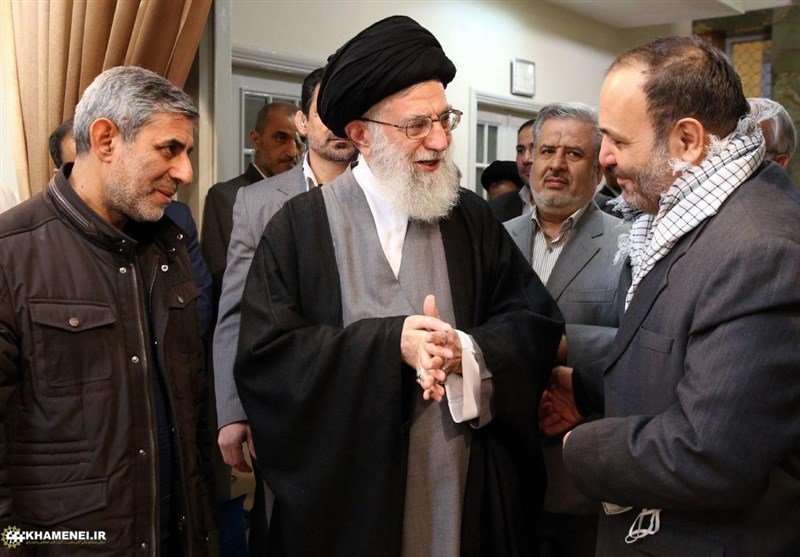 TEHRAN – War veteran Ali Khoshlafz, the narrator of "When the Moonlight Was Missing" whom the Leader of the Islamic Revolution, Ayatollah Seyyed Ali Khamenei, called "a living martyr", has passed away from the chemical injuries he suffered during the 1980-1988 Iran-Iraq war.
He died at Tehran's Baqiyatallah Hospital on Wednesday and was buried in his hometown of Hamedan on Friday.
In May 2015, Sureh-Mehr published "When the Moonlight Was Missing", his memories of war that were written by Hamid Hesam.
The book received a commendation from Ayatollah Khamenei, in which he wrote about Khoshlafz, "The narrator is himself a living martyr whose badly-wounded body has failed to wane the verve and vigilance of his heart."
"The writer is also from among those men who are enthusiastic and experienced," he added.
"Whatever I wrote about this book is little; the brilliance of this book is more than what was mentioned; the introduction of the book is itself a poem," he stated.
On January 15, 2017, the Leader gave Khoshlafz and his family a warm reception at his home where he presented the 54-year-old veteran a kaffiyeh and one of his silver rings.
Following his death, Ayatollah Seyyed Ali Khamenei also sent a message of condolence to his family.
"Peace be upon this dear martyr who was called 'a living martyr' event when he was still alive," the Leader wrote in his message.
Khoshlafz is survived by his wife, Jaleh, and his son and daughter.
File photo: The Leader of the Islamic Revolution Ayatollah Seyyed Ali Khamenei greets war veteran Ali Khoshlafz (R) at his home in Tehran on January 15, 2016. Writer Hamid Hesam (L) and a number of unidentified persons are also seen in the photo. (Khamenei.ir)
MMS/YAW