Muslim world unity foiled plots against al-Quds: envoy
December 23, 2017 - 20:43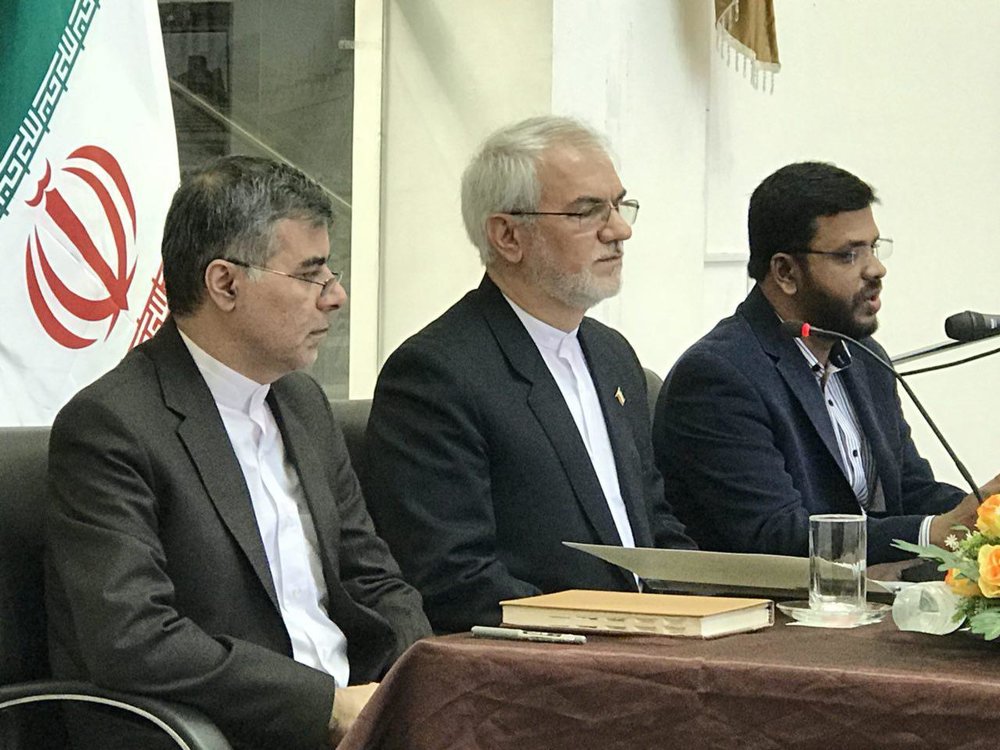 TEHRAN – Iran's Consul General in Heydarabad has hailed Indian Muslims' repeated protests to Washington's new policies about al-Quds (Jerusalem), saying the Islamic world's unity has foiled U.S. plots against the holy city, which belongs to all of the divine religions.
Mohammad Haqbin made the remarks on Friday in reference to the United States' recent decision to declare al-Quds, the first Qibla of the world Muslims, as the capital of the occupying regime of Israel and to relocate Washington's embassy from Tel Aviv to the holy city.
The Islamic states in every corner of the world condemn the U.S. move, Haqbin said, IRNA reported.
Elaborating on Muslim countries' latest move in the UN to counter the U.S. decision, the diplomat said, "If the Islamic world maintains its unity and solidarity, it will continue to overcome hegemonic powers and the U.S. and the Zionist regime will not be able to occupy and possess the holy Quds as the capital of the Zionist regime."
Iran has severely denounced the U.S. government's move, considering it a flagrant violation of the UN Security Council resolutions, he added.
He further said that al-Quds is an "inseparable part of Palestine" and is one of the three holiest Islamic sites.
U.S. provocative and unwise decision to recognize the holy Quds as the Zionist regime's capital will not contribute to regional peace and stability, he remarked.
Furthermore, it will escalate the tough and violent moves in the region, for which the U.S. and the Zionist regime should stand accountable, Haqbin said.
The diplomat pointed to UN resolutions about al-Quds, saying the holy city is considered a part of the occupied territories.
Members of the UN General Assembly approved a resolution on Thursday denouncing U.S. President Donald Trump's decision about al-Quds.
The resolution was approved by 128 votes in favor and nine against while 35 countries abstained.
Praising the UNGA move, Iran's Foreign Minister Mohammad Javad Zarif said in a twitter message that the vote was a "resounding global NO to Trump regime's thuggish intimidation at #UN."
MH/PA