Navy chief: U.S. seeking to create discord in the region
December 25, 2017 - 13:21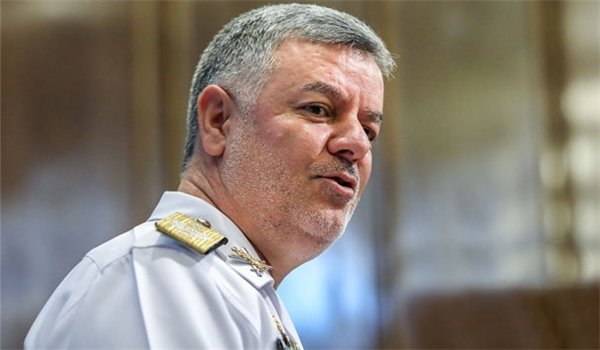 TEHRAN – Navy Commander Rear Admiral Hossein Khanzadi on Sunday warned of U.S. plots to create discord among regional countries and block cooperation between them, Fars reported.
"Iran is at the center of the strategic energy lifeline and the arrogant powers have made their utmost attempts to block integration and solidarity of this region forever and are hatching plots and sowing discord to prevent the regional states' unity," Khanzadi said.
The rear admiral also said the Iran-Iraq war, economic sanctions, assassinations and other plots were hatched by enemies to foment insecurity in the country.
MH/PA