By: Masoud Hossein
FIFA not against discrimination
December 25, 2017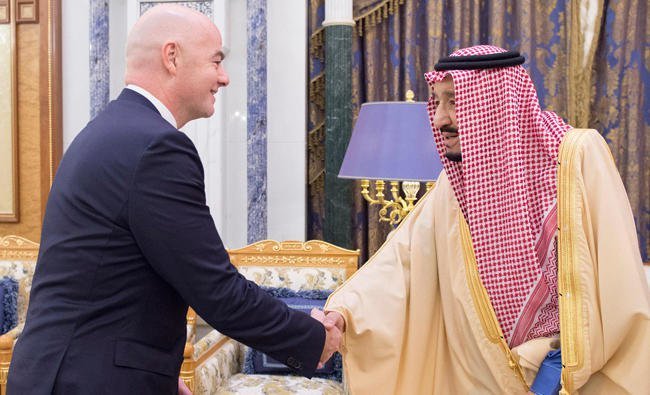 Football must keep political impartiality and that national associations remain free from political interference. However, FIFA denies its own rule after allowing the Saudi Arabian teams to play Iranian counterparts in neutral fields.
In late November, the Asian Football Confederation made a statement that matches among the west Asian teams will continue on a home-and-away basis in next year's Asian Champions League despite an on-going diplomatic dispute between the Persian Gulf states. The flip side is that Saudi Arabia doesn't accept the international rule and wants to bend it.
President of the International Federation of Association Football (FIFA), Gianni Infantino, was warmly welcomed by King Salman bin Abdul Aziz Al-Saud last week in Riyadh. But the big question is why Infantino travels to a country that breaches the FIFA rules?
FIFA has always said Football has nothing to do with politics and most recently threatened to kick Spain out of the 2018 World Cup over alleged government interference in its football association.
Here, FIFA clearly discriminates between the federations.
FIFA Article 3 says discrimination of any kind against a Country, private person or group of people on account of race, skin color, ethnic, national or social origin, gender, language, religion, political opinion or any other opinion, wealth, birth or any other status, sexual orientation or any other reason is strictly prohibited and punishable by suspension or expulsion.
The question remains to be answered whether Infantino feels a sense of responsibility towards football fans who want to see their favorite teams' matches at home.
And, the answer is clearly a BIG NO!