CHHTO showcases 'malileh' handicrafts
January 2, 2018 - 9:22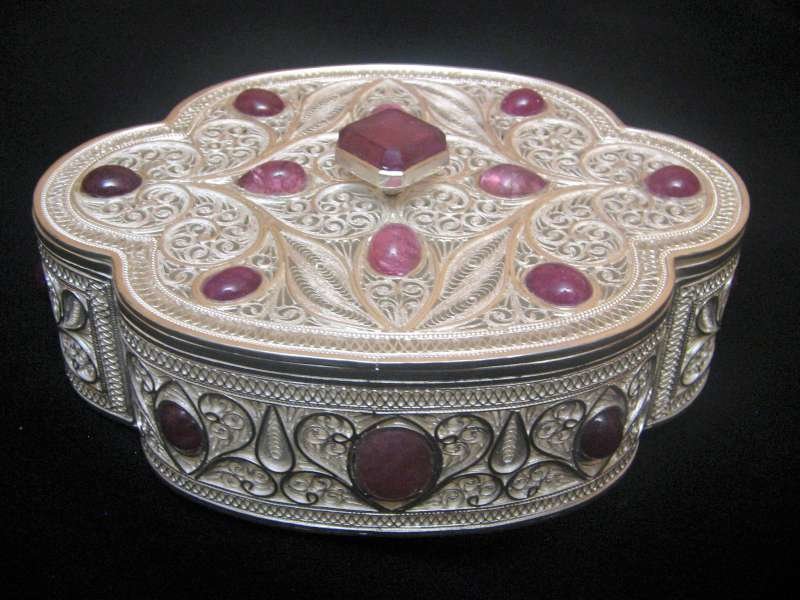 TEHRAN - A collection of "malileh" handicrafts has been put on show at the headquarters of the Cultural Heritage, Handicrafts and Tourism Organization in Tehran, Mehr reported on Monday.
Malileh is referred to a genuine Persian art that makes up traditional-style vessels in which fusing and welding tiny strips or filaments of silver shape an elaborate decorative feature.
Nowadays, in a bid to produce more wallet-friendly products, cupper strips and rods are commonly welded together before being coated with silver and nickel elements.
Crafted by Iranian artisan Sajjad Yazdi, the exhibition will wrap up on Thursday.
AM/MQ/MG