It is 'unwise' to talk to U.S. on defense capabilities: IRGC
January 16, 2018 - 20:11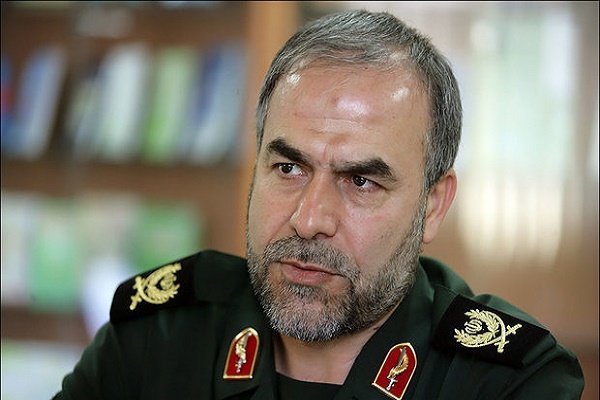 TEHRAN - General Yadollah Javani, a senior official at the Islamic Revolution Guard Corps, said on Tuesday that it is "unwise" for Iran to sit at a negotiating table with the U.S. on its defense capabilities.
"The U.S. seeks to restrict and weaken Iran at various areas through tightening and increasing sanctions," said Javani, a senior advisor to the Leader's representative at the IRGC.
He noted, "The U.S. has targeted the Islamic Republic's points of strength and seek to weaken those points through negotiations. So, the people and officials should counter such plots."
Iran has repeatedly said it will not compromise on its defense capability. In interview in September last year Foreign Minister Mohammad Javad Zarif said, "Iran needs to develop its own defenses,… and we have proven that our missiles are for defense." Referring to Saddam Hussein's war against Iran in the 1980s, Zarif said, "We go back to a history where our cities were being showered with missiles from Saddam Hussein… and Iran did not have a single missile to work as a deterrence against its citizens."
Missile program unrelated to nuclear deal
Javani also said Iran's missile program, its human rights situation and regional issues have nothing to do with the 2015 nuclear deal, known as the Joint Comprehensive Plan of Action.
The IRGC official also said repeated calls by the U.S. to revise the JCPOA lack value.
On Friday, U.S. President Donald Trump extended sanctions waivers on Iran for another 120 days. However, he said if the text of the deal is not revised during this period he would unilaterally withdraw the U.S. from it.
Analysts say the ultimatum by Trump was empty rhetoric.
Trump contends he cannot continue to certify the deal in its present form for three reasons: First, the agreement is not permanent. Second, Iran is testing ballistic missiles and supporting what it calls terrorist groups in the Middle East. And third, they say, the IAEA should be allowed to inspect any military site in Iran, even without reasonable evidence that nuclear activity had occurred there.
The nuclear deal was signed between Iran, the European Union, Germany and the five permanent members of the UN Security Council - the United States, Britain, France, China and Russia - in July 2015. The UN Security Council adopted a resolution endorsing the agreement.
NA/PA