Enemy sought to cause turmoil in Iran: police chief
January 17, 2018 - 9:16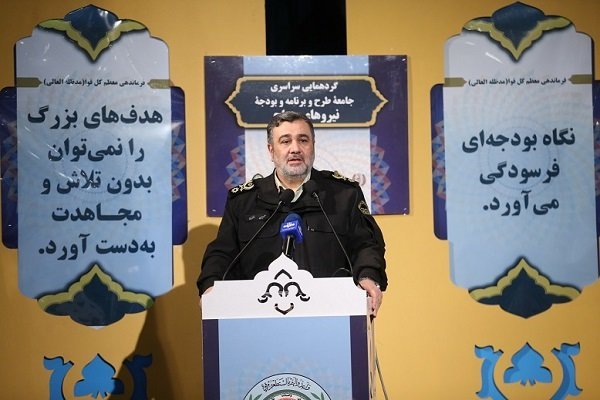 TEHRAN – Police chief Hossein Ashtari said on Tuesday that the enemy was seeking to create disorder in Iran through social media when protests erupted in several cities across in Iran in early January. 
Ashtari said the enemy used political gaps in the country to question the Islamic Republic's principles, values and beliefs.
The enemy is not too stupid to wage a military aggression against Iran, and instead, it is waging a "soft war" against the Islamic republic, he opined.
He added police is ready to counter any threat.
MH/PA