Play brings trans people into public eye in Iran
January 20, 2018 - 18:26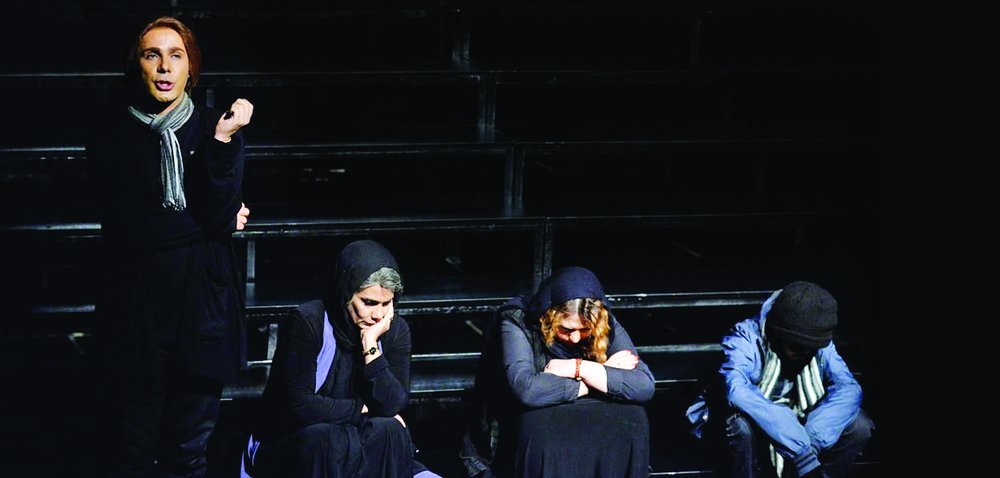 TEHRAN – A play that spotlights transsexuals in Iran was staged during the 36th Fajr International Theater Festival in Tehran on Friday night.
"The Blue Pink" was staged by a cast of nine actors helmed by the promising young director and writer Sanaz Bayan at Paliz Theater.
Bayan was familiar with the trans persons issue through an article her mother, as a journalist, wrote about the people during the 1990s, she said once in an interview with the Persian service of MNA.
She noted that the play shows how much sexual identity is important in Iranian society.
"In such a society, I retain my individual identity by my gender and the society judges me based on my sex," she added.
"Talking about the trans issue is a cultural taboo," she said and added that several actors denied her offer to collaborate with her on the project due to fear of being labeled with inappropriate titles.
However, veteran actress Nasim Adabi dressed in drag to play the role of a trans named Amir.
A synopsis written by Bayan for the play reads, "The words of man and woman are nothing but illusions. No man is completely a man and no woman is completely a woman, otherwise we all would turn into monsters."
Health Minister Hassan Qazizadeh-Hashemi along with his wife sat to watch the play on Friday.
In his meeting with Bayan and the cast, Qazizadeh-Hashemi praised the play for raising people's awareness about the transgender issue.
He said that his organization is ready to support plays focusing on such issues.
Photo: "The Blue Pink" (Jamejamonline/Reza Jalali)
MMS/YAW