Play chronicles life of Iranian pirate ruler Mir Mohanna 
January 28, 2018 - 19:9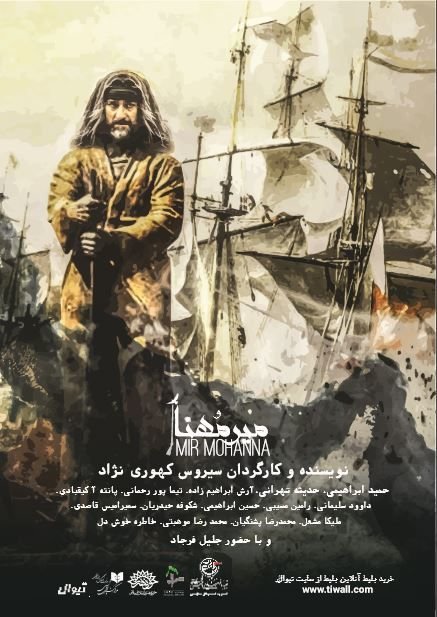 TEHRAN – A play that centers on the life story of Mir Mohanna, an Iranian pirate ruler who is viewed as a national hero for his struggle against the English and Dutch colonialists in the Persian Gulf during the 18th century, was staged at Tehran's Sarv Theater on Saturday.
Sirus Kahurinejad is the director and writer of the play, which will be on stage for 30 nights.
A cast of 15 actors, including Jalil Farjad, Hamid Ebrahimi, Hadiseh Tehrani and Davud Soleimani, are performing the play.
The play was also staged at the 36th Fajr International Theater Festival, which ended on Sunday.
In 1768, Mir Mohanna Zaabi, the pirate ruler of Bandar Rig and Kharg Island, who had defied and harried the Zands and both the English and the Dutch East India Companies, was ousted by a mutiny, fled to the coast near Basra, and was captured by the Ottoman governor and executed.
His career had begun with a campaign against the Dutch, who in 1753 leased a commercial base on Kharg Island from Mir Mohanna's father but neglected—their landlord claimed—to pay rent. Mir Mohanna captured their fort by trickery on New Year's Day 1766 and set them adrift, thereby obtaining an impregnable stronghold and a rich haul of merchandise.
Photo: A poster for "Mir Mohanna" from director/writer Sirus Kahurinejad

MMS/YAW