Kitaro to tour Iran 
January 31, 2018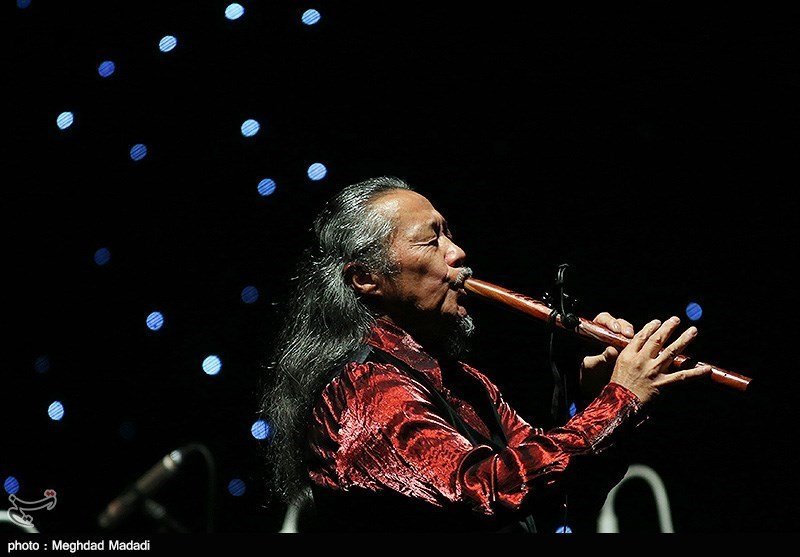 TEHRAN – The Japanese musician and artist Masanori Takahashi, who is known as Kitaro, will begin a concert tour across Iran in May.
"His first Iranian concert in Tehran organized during October 2014 was warmly received by concertgoers, and there have been more requests from other cities to host the event," Ali Cheraghali, the organizer of Kitaro's concerts in Iran, said in a press release on Wednesday.
The concert tour has been authorized by Iranian officials and ticket sales will begin soon, he added.

Kitaro in his first Iranian concert in Tehran said that nature plays a significant role in his compositions, therefore he has been living in a mountainous region over the past 35 years.
"All the music I have composed emerges from the heart of nature," he stated.

The artist, who composed music for NHK's "Silk Road" documentary series from 1980 to 1985, had said that he became familiar with Iranian traditional songs and folklore when he began to compose music for the documentary.

Kitaro won a Golden Globe Award for Best Original Score in 1993 for Oliver Stone's "Heaven and Earth", and he won a Grammy Award for Best New Age Album in 2000.
Photo: Japanese musician Kitaro performs a concert at the Grand Hall of the Interior Ministry in Tehran on October 15, 2014. (Tasnim/Meqdad Madadi)

RM/MMS/YAW