"Cold Fire" to break out at Tehran gallery 
January 31, 2018 - 19:11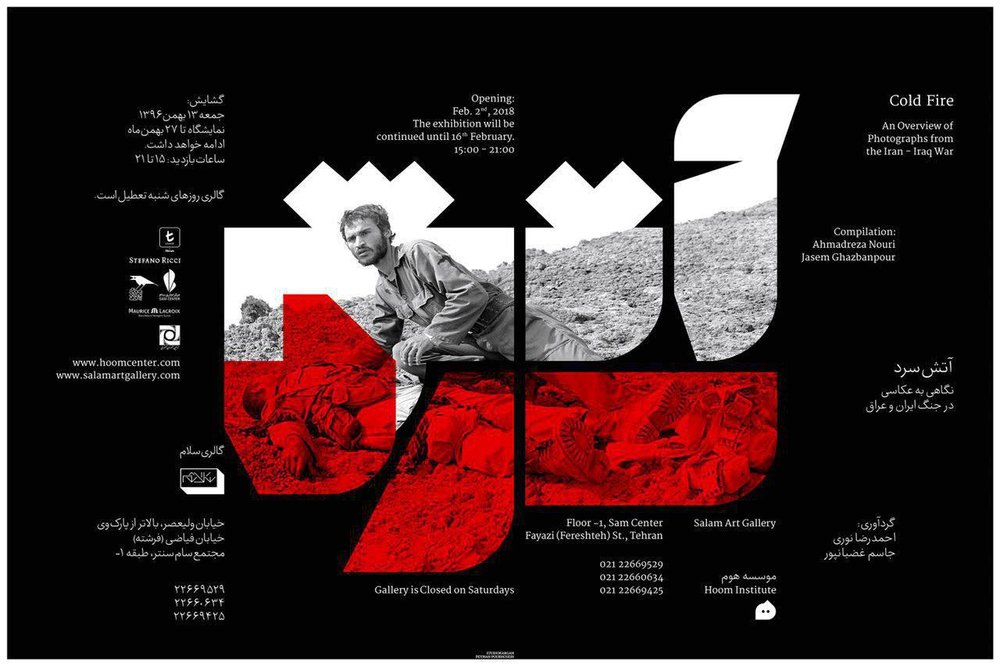 TEHRAN – Photos of the 1980-1988 Iran-Iraq war will be showcased in an exhibition titled "Cold Fire" at Salam Gallery in Tehran from February 2 to 16.
Photos by Mehrzad Arshadi, Saeid Janbozorgi, Mohammad-Hossein Heidari, Jahangir Razmi, Jasem Ghazbanpur, Ali Fereiduni, Bahram Mohammadifar, Sasan Moayyedi and Arabali Hashemi have been selected for the exhibition.
The showcase has been organized in collaboration with Ghazbanpur and Ahmadreza Nuri.
The gallery is located at the Sam Center, Fayyazi St. off Vali-e Asr Ave. near the Parkway Intersection.
Photo: A poster for "Cold Fire", an exhibit that displays photos of the Iran-Iraq war
MMS/YAW