Aran to perform "Macbeth" opera puppet show
February 11, 2018 - 18:20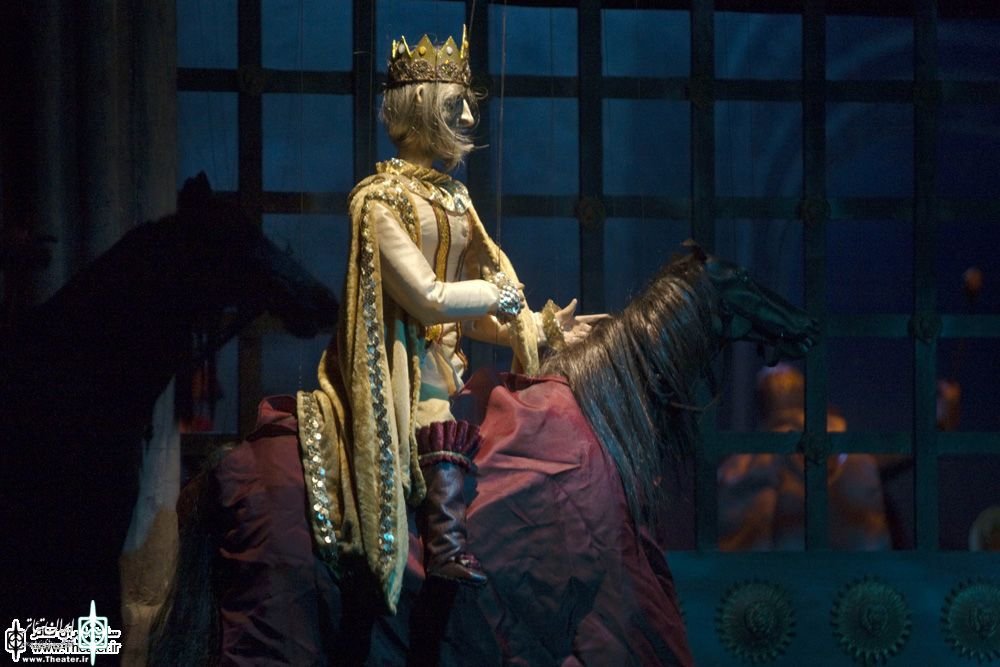 TEHRAN – Aran, a theater troupe led by Iranian director Behruz Gharibpur, is planning to perform the "Macbeth" opera puppet show in Tehran.
Ferdowsi Hall will host theatergoers for the opera puppet show for 12 performances, the first of which will be staged tonight, Aran announced in a press release on Saturday.
The voices of Italian singers Giuseppe Taddei, Giovanni Foiani and Brigitte Nielsen from a recording based on a composition by the Italian opera composer Giuseppe Verdi (1813–1901) will be used for the opera puppet show.
Twenty puppeteers, including Maryam Eqbali, Ali Pakdast, Marjan Ahmadi, Sahel Safa and Ali Abolkheirian, will cooperate in the project.
The tragedy by William Shakespeare is thought to have been first performed in 1606.
It is about a brave Scottish general named Macbeth who receives a prophecy from a trio of witches that one day he will become King of Scotland. Consumed by ambition and spurred to action by his wife, Macbeth murders King Duncan and takes the Scottish throne for himself. He is then wracked with guilt and paranoia. Forced to commit more and more murders to protect himself from enmity and suspicion, he soon becomes a tyrannical ruler. The bloodbath and consequent civil war swiftly take Macbeth and Lady Macbeth into the realms of madness and death.
Gharibpur has previously staged the opera puppet shows "Ashura", "Rustam and Sohrab", "Rumi", "Hafez" and "Sadi".
Photo: A scene from the "Macbeth" opera puppet show by Iranian director Behruz Gharibpur
MMS/YAW