IRGC continues to monitor ISIL: general
February 12, 2018 - 8:12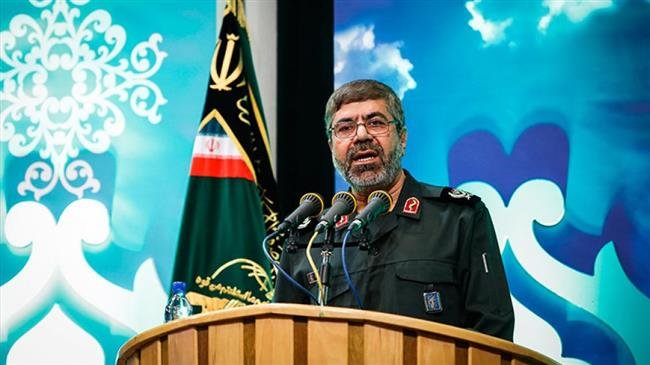 TEHRAN – The Islamic Revolution Guards Corps (IRGC) says it is continuing to closely monitor the activities of Daesh (ISIL) even as the terror group has lost all of the territory that it once held in Iraq and Syria.
The IRGC "has monitored Daesh's strategies and geographical scope, and its observation is still ongoing," IRGC spokesman Brigadier General Ramezan Sharif told IRNA news agency on Saturday.
He said the IRGC has now obtained "a good knowledge" of the terrorist group, adding that the IRGC would never allow the re-emergence of Daesh in Iran's surroundings.
MH/PA