Iranian airlines examining Russian Sukhoi superjet for possible purchase
February 12, 2018 - 20:44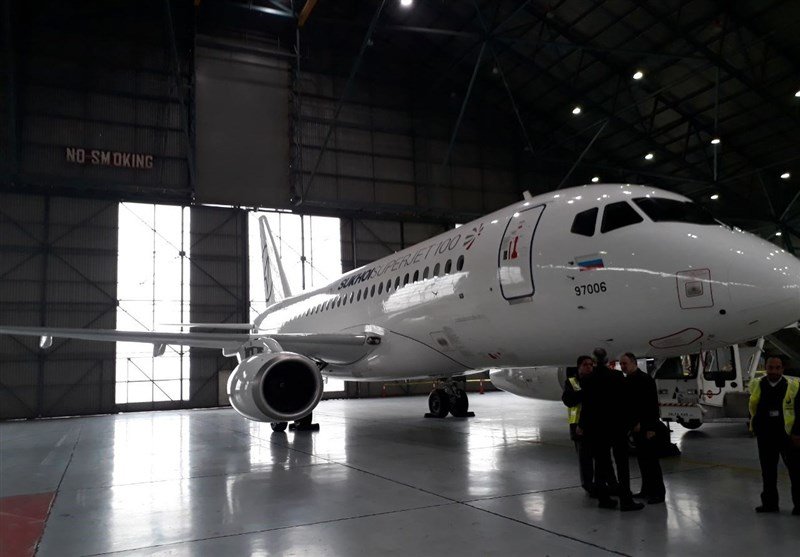 TEHRAN- A Russian Sukhoi Superjet 100 landed on Tehran's Mehrabad Airport on Monday morning and was examined by Iranian aviation experts deciding about its future purchase, Tasnim news agency reported.
"The Russian airplane maker asked Iran to let its aircraft land on Mehrabad on its way back from Singapore Air Show 2018," the Secretariat of Association of Iranian Airlines Maghsoud Asadi Samani told Tasnim on the sidelines of the superjet's examination.
Referring to previous negotiations with Sukhoi, the Iranian official explained that the Russian company had announced that it would sell its aircrafts to Iran in case of receiving U.S. Office of Foreign Assets Control (OFAC) license. "Regarding the changes made in the structure of Sukhoi superjet 100 and due to the fact that less than 10 percent of its current model is comprised of American parts, there is no need of OFAC permission," Asadi Samani said.
"Sukhoi Superjet 100 can be used to develop Iran's aviation fleet, in case Iran Civil Aviation Organization (CAO) approves it purchase after conducting the required examinations," he underlined.
The Sukhoi Superjet 100 is a fly-by-wire twin-engine jet with 8 to 108 passenger seats.

HJ/MA