Iranian airliners sign MOUs to buy 40 superjets from Russia's Sukhoi
April 27, 2018 - 17:40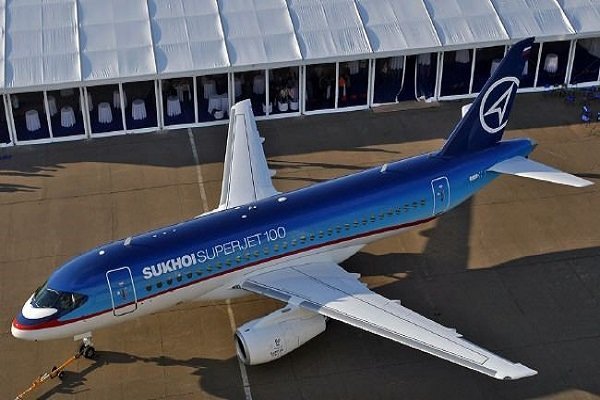 TEHRAN- Two Iranian airliners, Iran Airtour and Aseman Airlines, signed memorandums of understandings with Russian aircraft manufacturer Sukhoi on the purchase of 40 aircrafts from the Russian company.
Based on the MOUs signed on April 25 on the sidelines of the Eurasia Airshow in Turkey, each airliner will receive 20 Sukhoi Superjet-100 (SSJ-100) passenger planes, Tass quoted Sukhoi Civil Aircraft President Aleksandr Rubtsov as saying.
Rubtsov said that the contracts will be signed by the end of 2018. The catalog price for a SSJ100R aircraft is about $52 million.
In mid-February, a Sukhoi Superjet 100 landed on Tehran's Mehrabad Airport and was examined by Iranian aviation experts deciding about its future purchase.
"The Russian airplane maker asked Iran to let its aircraft land on Mehrabad on its way back from Singapore Air Show 2018," the Secretariat of Association of Iranian Airlines Maghsoud Asadi Samani told Tasnim news agency on the sidelines of the superjet's examination.
Sukhoi SuperJet-100 is Russia's newest twin-engine regional passenger aircraft. It began operating commercially in 2011. More than 60 aircraft are in service with airlines in Laos, Mexico, and Russia.
Iran has a shortage of modern aircraft due to decades-long sanctions imposed by Western countries. Local airlines are looking for reliable regional jets, and the Russian models could bolster the country's aviation industry.
MA