Iranian theaters refresh screens to keep box office brisk after Fajr
February 13, 2018 - 18:26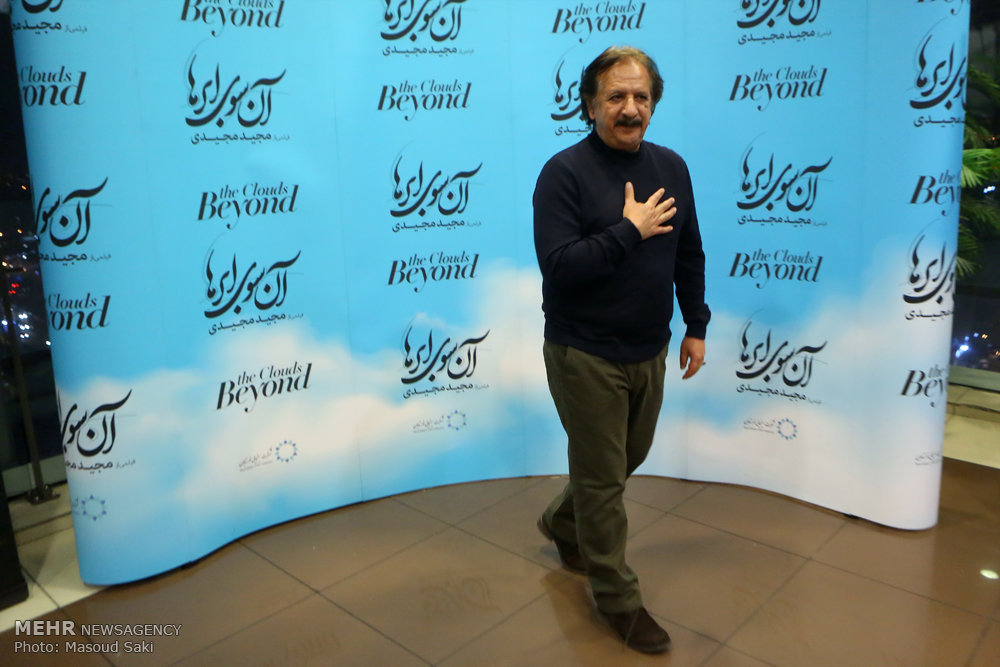 TEHRAN – Three Iranian films are coming on screen at Iranian theaters to maintain the pickup experienced by their box offices during the Fajr Film Festival.
The theaters eagerly arranged additional screenings by public demand during the ten-day festival, which wrapped up on Sunday. Now, they are revising their schedules to sustain the improvement.
Starring Mina Sadati and Milad Keymaram, director Amir-Ahmad Ansari's thriller "Rabies" had its premiere in Iran on Monday three years after its production.
The X-rated movie is about Shahrokh and Siavash, two friends who have paved a criminal path. By the help of a woman, they set a trap for a rich criminal and rob him of all his fortune and send him to jail.
The film has been screened at several international events, including the Zanzibar International Film Festival in Tanzania.
Majid Majidi's drama "Beyond the Clouds", which was filmed in India in 2017, and Vahid Jalilvand's acclaimed movie "No Date, No Signature" are scheduled to hit Iranian theaters tomorrow.
"Beyond the Clouds" had its Iranian premiere at Tehran's Kurosh Cineplex on Monday night during a special ceremony, which was attended by Majidi and a large number of Iranian cineastes.
Starring Ishaan Khattar, Malavika Mohanan and Sharada, "Beyond the Clouds" revolves around the life of a young boy, Amir, and his sister, Tara, in Mumbai. When on the run from the cops, Amir finds his estranged sister, who in a bid to protect her brother lands in jail. Their entire lives are clouded by despair when, unexpectedly, the light shines on them from beyond the clouds.
"No Date, No Signature" is about Dr. Nariman, a forensic pathologist who has a car accident with a motorcyclist and injures his 8-year-old son. He offers to take the child to a clinic nearby, but the father refuses his help and money. The next morning, in the hospital where he works, Dr. Nariman finds out that the little boy has been brought in for an autopsy after a suspicious death.
Earlier in September 2017, the film brought Jalilvand the best director award and its star Navid Mohammadzadeh was picked as best actor in the Orizzonti (Horizons) section of the 74th Venice International Film Festival in Italy.
"No Date, No Signature" also won a Gold Hugo Special Jury Prize at the 53rd Chicago International Film Festival last October.
Photo: Director Majid Majidi attends the Iranian premiere of his movie "Beyond the Clouds" at Tehran's Kurosh Cineplex on February 12, 2108. (Mehr/Masud Saki)
MMS/YAW