U.S. seeks to build military base near Iraq border with Iran: Lebanese daily
February 13, 2018 - 20:46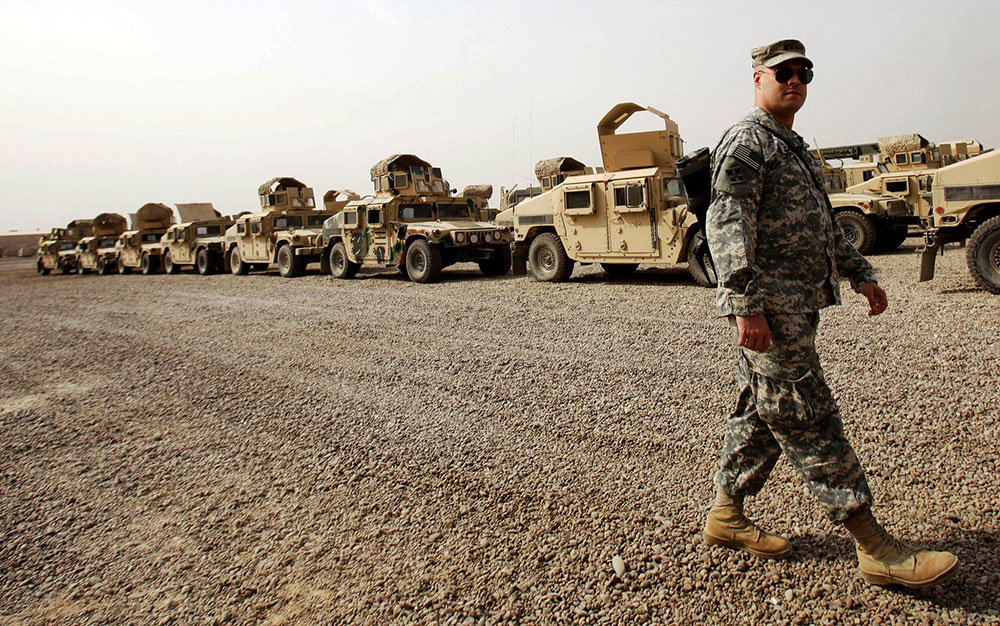 TEHRAN – In an article published by the Lebanese Al Akhbar daily on Tuesday, the writer is of the opinion that the U.S. is seeking to build a military base in Iraq near the border with Iran.
Washington seeks to build military base in the regions where there are the Popular Mobilization Forces in order to limit their scope of the influence, the newspaper said.
Following is an excerpt of the article:
Pentagon spokesman Eric Bahon has said that the U.S. does not intend to remove its military forces from Iraq. He added that there are 5,200 American forces in Iraq which is confirmed by Baghdad.
Pentagon has not announced the actual numbers of U.S. forces in Iraq. Based on the information provided by the Popular Mobilization Forces and Qais Khazali, the secretary general of Asa'ib Ahl al-Haq, there are over 7,500 U.S. soldiers in ten bases in Iraq.
Mohammad Mohi, the spokesman for Iraq's Hezbollah Brigades, has said that the U.S. has more than ten military bases in Iraq that five of which are in the Kurdistan region and the U.S. intends to build a new one in the region.
NA/PA