Post-JCPOA FDI in Iranian industry hits $9.7b
February 14, 2018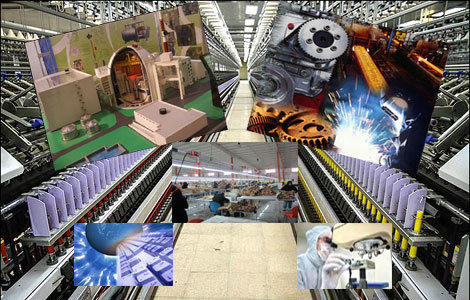 TEHRAN - Iranian industry, mining and trade minister said $9.7 billion of foreign direct investment (FDI) has been attracted to the country's industry, mining and trade sectors since the implementation of the nuclear deal, known as JCPOA in January 2016.
As reported by Mehr news agency on Wednesday, underlining industry sector's 6.5-percent growth in the past Iranian calendar year (ended on March 20, 2017), Mohammad Shariatmadari noted that the sector is following a positive trend.
The minister pointed to the increasing demand for the establishment of industrial units, saying that the requests for registration of new industrial units in the first ten months of the current calendar year (March 21, 2017-January 20, 2018) has increased by 15 percent compared to the same period last year.
"New industrial units are being established in over 50,000 different regions across the country," he added.
According to the deputy industry minister Mahmoud Navvabi, during the ten-month period ended on January 20, some 4,616 industrial projects have been inaugurated in Iran, IRNA reported.
The number will reach 6,000 by the end of the current Iranian calendar year (March 20, 2018).
EF/MA