Iran seeks World Heritage listing for Tabas Geopark
February 16, 2018 - 11:50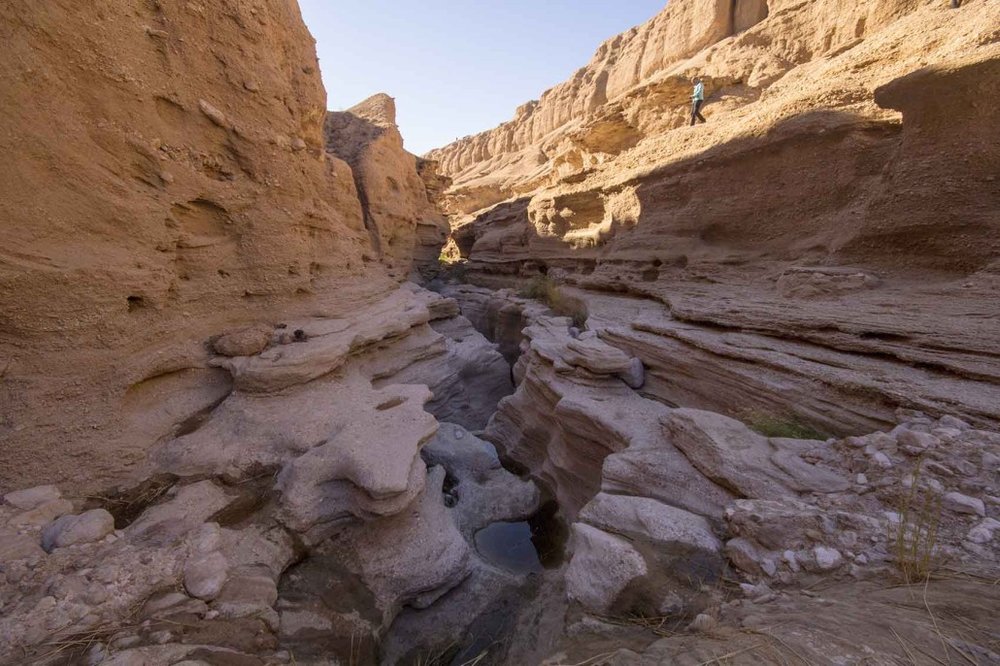 TEHRAN – Tabas Geopark authorities keep an eye on possible inscription of the vast geological region on the UNESCO World Heritage list, its director says.
Sprawled in the eastern province of South Khorasan, Tabas Geopark includes a variety of scenic landscapes and untouched terrains with the mysterious Kal-e Jeni (canyon of Jinn) located in Azmighan village, amongst them.
"Initial studies on Tabas Geopark commenced in 2011 with a task of identifying its various sites and choosing names for them … however, we have been officially working on the project throughout the past year," ISNA quoted Vesal Yahya-Sheybani as saying on Wednesday.
Yahya-Sheybani also highlighted some barriers that the scheme is facing with, saying there are still a number of local officials and residents who are opposing the project for what they argue is "anti-cultural".
"We have endeavored to pave the way by holding meetings to make it clear that a [thriving] geopark leads to a sustainable development and an economy which will be based on the knowledge of indigenous people."
Last May, the United Nations Educational, Scientific, and Cultural Organization registered Iran's Qeshm Geopark on its Global Geoparks list.
PHOTO: A view of Tabas Geopark
AFM/MQ/MG