No one in Iran is against foreign investment: Jahangiri
February 20, 2018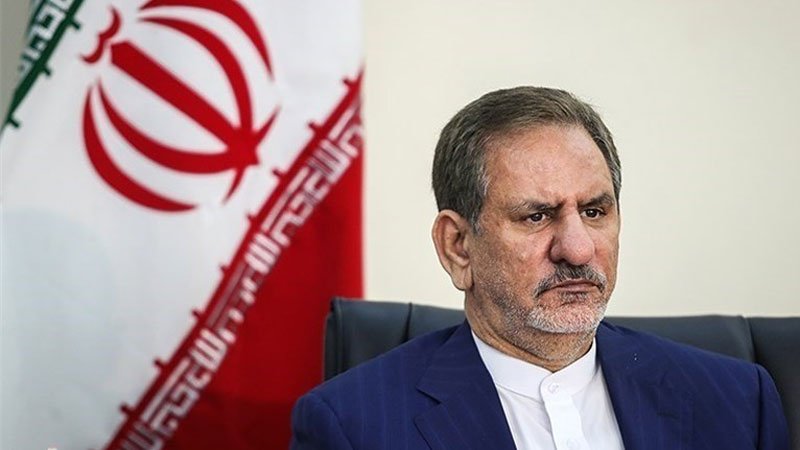 Iranian First Vice President Es'haq Jahangiri has said that no one or organization in Iran including the Islamic Revolution Guards Corps is against attracting foreign investment.
"No one is against attracting foreign investment. Neither are the Guards, in my view. Attracting foreign investment is part of the general policies the Supreme Leader has approved of," he told the Financial Times in an interview published on Monday.
He added, "The Guards' capabilities [in business] should not disrupt the private sector. What we are sensitive about is that the private sector should be the main player in the economy."
He also said the economic situation is not as bad as people think it is.
The vice president noted that the Islamic republic can reform and survive.
"Opponents of the government have created an atmosphere to make people pessimistic about reforms without thinking that fuelling this dissent could upset the whole system," Jahangiri remarked.
"We definitely get worried if people try to resolve their problems in the streets," he said, adding, "Those who have an accurate understanding of the Islamic republic know its flexibility in particular vis-à-vis its people is high".
Protests which started in Mashhad on December 28 died down after a week. Groups of people held demonstrations in several cities to voice their anger over rising prices, unemployment and corruption. However, some rioters and hooligans misused the situation to commit acts of violence.
Elsewhere, he said, "I have very good relations with the Supreme Leader. But I went a bit far during the presidential election." He added, "I will hopefully meet him soon."