Haddadi and Bahrami lead Iran in win over Kazakhstan in FIBA World Cup Qualifiers
February 23, 2018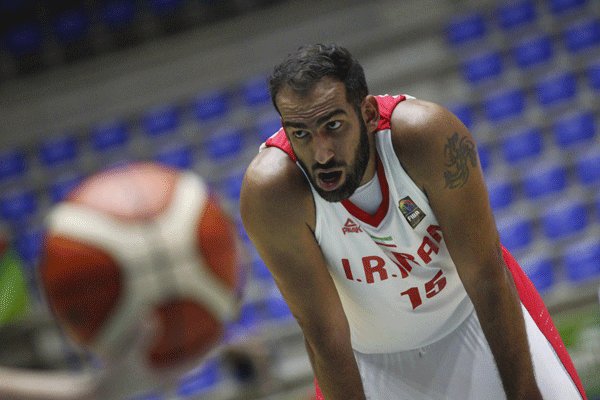 Seasoned veterans Hamed Haddadi and Samad Nikkhah Bahrami teamed up to lead Iran in their convincing win over Kazakhstan in the second window.

Haddadi had a whale of a game, scoring 20 points, grabbing 20 rebounds, handing out 5 assists, getting 2 steals and blocking 2 shots. Bahrami, meanwhile, added 21 points and 8 assists. The Kazakhs were led by 18 points from Rustam Murzagaliev.
Kazakhstan stuck close to Iran for an entire half, but Team Melli dominated them in the last two quarters to eventually notch their second win of the Asian Qualifiers, 75-54.
Coach Mehran Shahintab was generally happy with how his team played, especially considering the short amount of time they had to train together.
"We only had 5-6 practice sessions because many players just came last week," he said. "We stressed more the importance of good defense. We knew that we would be so-so in offense, but I think we adapted well to both the gym and the game."
Iran next face Iraq on Sunday, and Team Melli will have vengeance foremost on their minds when they do so. Kazakhstan will try to bounce back on Sunday as well when they host Qatar, who just earned their first win after besting Iraq to open their second window campaign.
Source: FIBA