National Museum of Iran to showcase Louvre visitors in Kiarostami's photo collection
February 27, 2018 - 18:12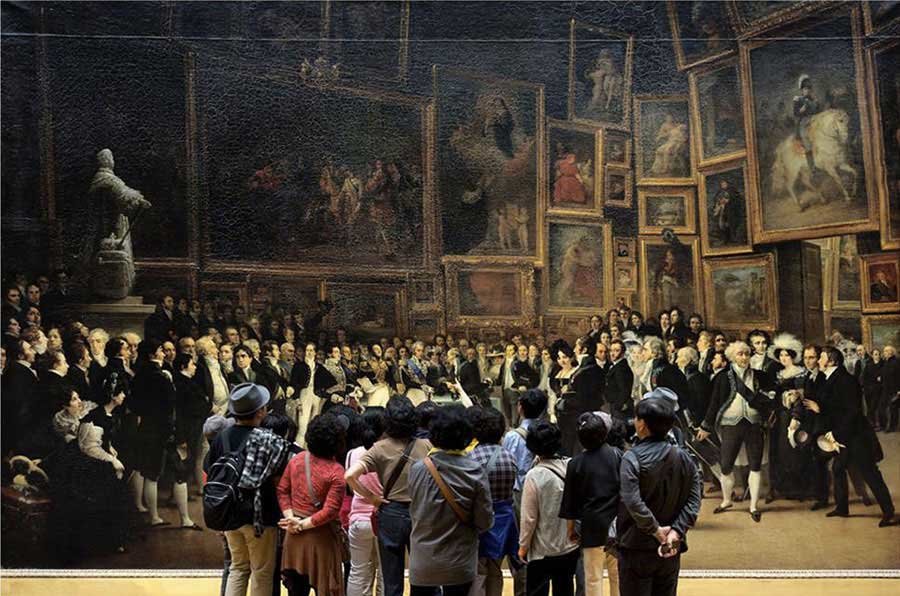 TEHRAN – A selection of photos from the "Look at Me" series by auteur Abbas Kiarostami during his many visits to the Louvre Museum will go on show at the National Museum of Iran next week.
The photos will be displayed on the margins of the Louvre Museum exhibit opening in the National Museum of Iran on March 5, the museum has announced.
Kiarostami has made use of his inclinations toward documentary and the social sciences, creating an endless regression of picture-within-picture, registering and revealing the visitors' relationship to the images.
He visited the museum many times from 1996 to 2012, where he took the photos of the visitors. He slipped unrecognized among the tourists and captured the photos with an almost sociological attention.
"Snow White" and "Roads" are among other praiseworthy photo series of the auteur.
Kiarostami had been involved from 1940 in over forty films, including shorts and documentaries. He attained critical acclaim for directing "Close-Up", "Taste of Cherry", "The Wind Will Carry Us", "Certified Copy" and "Like Someone in Love".
A winner of the Palme d'Or at the Cannes Film Festival in 1997 for his "Taste of Cherry", Kiarostami died July 2016 at the age of 76.
The Louvre collection, to go on show in National Museum of Iran, contains some 35 select of pieces associated with various cultures such as Greece, Egypt, and Mesopotamia. It will embrace several ancient Iranian objects as well.
Photo: A photo from the "Look at Me" series by Abbas Kiarostami
RM/YAW