Ayatollah Khamenei calls Assad example of resistance
March 2, 2018 - 19:34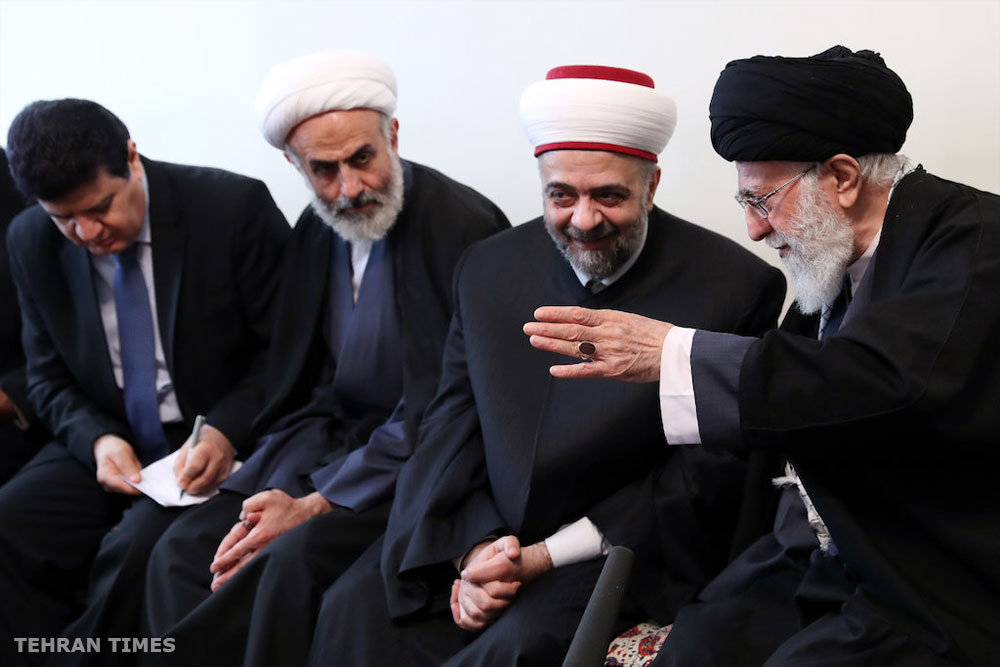 TEHRAN - Leader of the Islamic Revolution Ayatollah Seyyed Ali Khamenei said on Thursday that Syrian President Bashar al-Assad "appeared as a great example of resistance and a fighting image".
"Bashar al-Assad appeared as a great example of resistance and a fighting image; he never hesitated and stood strong and this is very important for a nation," the Leader said during a meeting with Syrian Minister of Religious Endowments (Awqaf) Mohammad Abdul-Sattar al-Sayyed and his accompanying delegation.
Ayatollah Khamenei added, "Today, Syria is on the frontline. So, we are duty bound to support Syria's resistance."
The Leader also said that enemies cannot do anything against a nation whose leaders dignify Islam and their identity.
"Enemy cannot do a damn thing if heads of the countries and the regional nations take firm decision to resist."
He also said that all the major powers including the U.S., the Soviet Union, NATO and the regional reactionary states got united against the Islamic Republic of Iran after victory of the revolution.
"Survival of the Iranian nation's revolution proved that the U.S., Europe and the atomic powers do not necessarily achieve their goals, and if all of us and elements of the resistance front in the region get united, the enemies cannot do a damn thing," Ayatollah Khamenei asserted.
Elsewhere in his remarks, the Leader noted that it is the Islamic community's duty to resolutely counter division-seeking policies like the one being taken by Saudi Arabia.
NA/PA