Ankara fair to showcase works by Iranian artists
March 6, 2018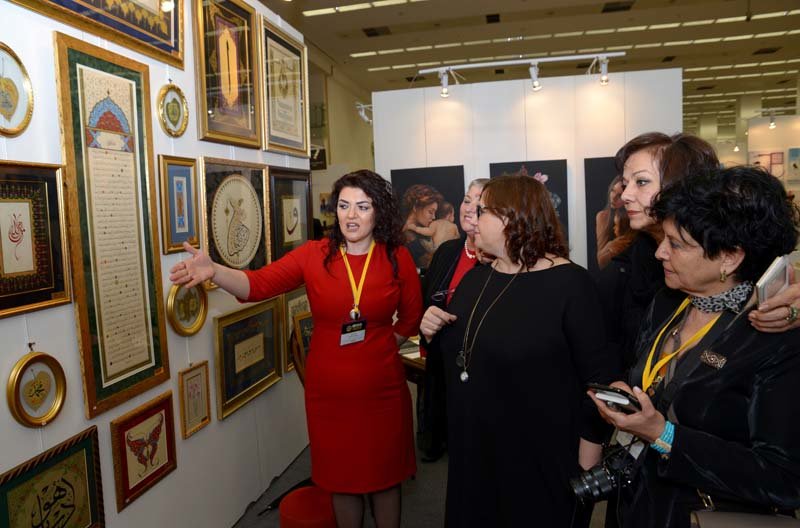 TEHRAN – ArtAnkara, a major international contemporary art fair in the Turkish capital, is scheduled to exhibit a collection of works from Iranian artists.
Paintings by Nazar Musavinia, Ahmad Tak, Maryam Moqaddam and Kaveh Kavusi, and sculptures by Leila Alikhani, selected by Tehran's Farda Gallery, will be put on display at the fair, the gallery announced on Tuesday.
The 4th edition of ArtAnkara will take place at ATO Congresium from March 15 to 18.
The organizers have said that ArtAnkara is a platform to strengthen and develop the art environment and art market of the region and neighboring countries.
Paintings, sculptures, photographs, sets of video and digital art and installation and many other forms of artistic expression will be showcased at the fair.
Photo: An ArtAnkara curator (L) briefs visitors during the third edition of the international art fair in Ankara on March 17, 2017. (ArtAnkara)
MMS/YAW