Jame Jam Television Festival announces winners
March 9, 2018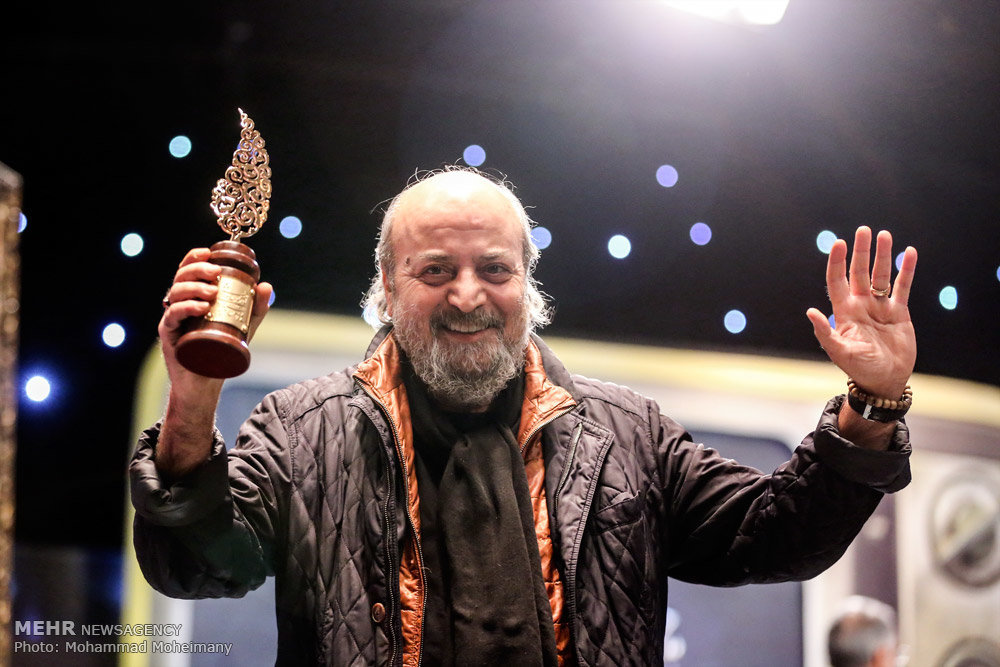 TEHRAN – The Jame Jam Television Festival, which is annually organized by Islamic Republic of Iran Broadcasting to honor its top TV programs and films, honored winners during a ceremony at the IRIB International Conference Center on Thursday night.
"Kimia" from producer Mohammadreza Shafiei was crowned best series.
Directed by Javad Afshar, the serial tells the story of a woman named Kimia in the heat of the Islamic revolution, 1980-1988 Iran-Iraq war and the present time.
Azizollah Hamidnejad was selected as best director for "Wheel of the World" while Alireza Talebzade received the award for best screenwriter for his collaboration in the series.
Farhad Aish won the best actor award for his roles in the series "Wall to Wall" directed by Saman Moqaddam and "The Veiled" directed by Behruz Shoeibi.
Director Behrang Tofiqi's series "Beneath Mother's Feet" brought Behnaz Jafari the award for best actress and the special jury prize was presented to director Sorush Sehat for his series "The Licentiates".
"The Capital 4" directed by Sirus Moqaddam received the best audience award.
"History from This Side" produced by Mohammad-Mehdi Ahmadi was picked as best animated film and Babak and Behnud Nekui received the best director award for their animated movie "Ruby and the Chickens".
In the documentary category, "Pale Blue" directed by Arash Lahuti won the best film award. The documentary is about a group of Iranian veterans suffering from mental illnesses that resulted from the Iran-Iraq war.
Mohammad Kart for "Advantage" on drug addicts and Fat'hollah Amir and Nima Asgari for their environmental documentary "Ranger and Leopard" shared the best director award.
The organizers also honored several people in the television contest shows category.
Photo: Director Sirus Moqaddam reacts after receiving the best audience award for his series "The Capital 4" the Jame Jam Television Festival on March 8, 2018. (Mehr/Mohammad Moheimani)
MMS/YAW