Iran to provide insurance for its brown bears
March 12, 2018 - 8:36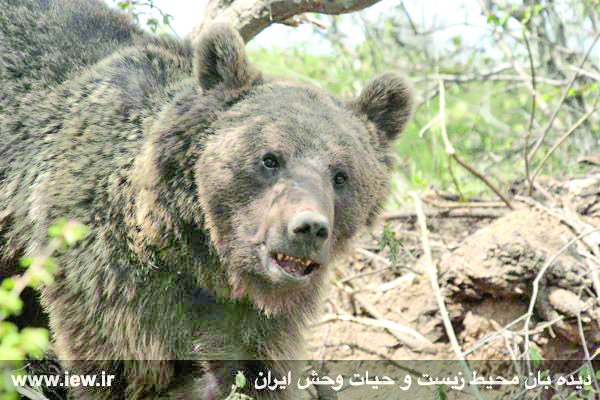 TEHRAN – Initial agreements have been reached with some Iranian insurance companies to cover the possible damages imposed by brown bears to locals, said Peiman Valizadeh, the executive secretary of the national committee for preserving brown bear affiliated to the Department of Environment.
Brown bears will be provided with insurance in the spring, YJC quoted him as saying on Sunday.
The main reason behind taking this insurance policy is to reassure the locals that any damage which may be imposed by this species to livestock or farms will be compensated, Valizadeh highlighted.
This positive measure will eliminate the risk of harming or killing any bears which may enter local farms due to hunger.
Brown bears of the Middle East are known as Syrian brown bear – with the scientific name of Ursus arctos Syriacus.
In Iran, brown bears are mostly found in relatively low densities in the mountainous forests from north to northwest and west of the country.
They mainly feed from wild plants and one of their favorites is eating ants, however, if faced with great hunger, they may hunt livestock as well.
MAH/MG