Zarif: Iran will back Saudis in case of foreign aggression
March 13, 2018 - 20:36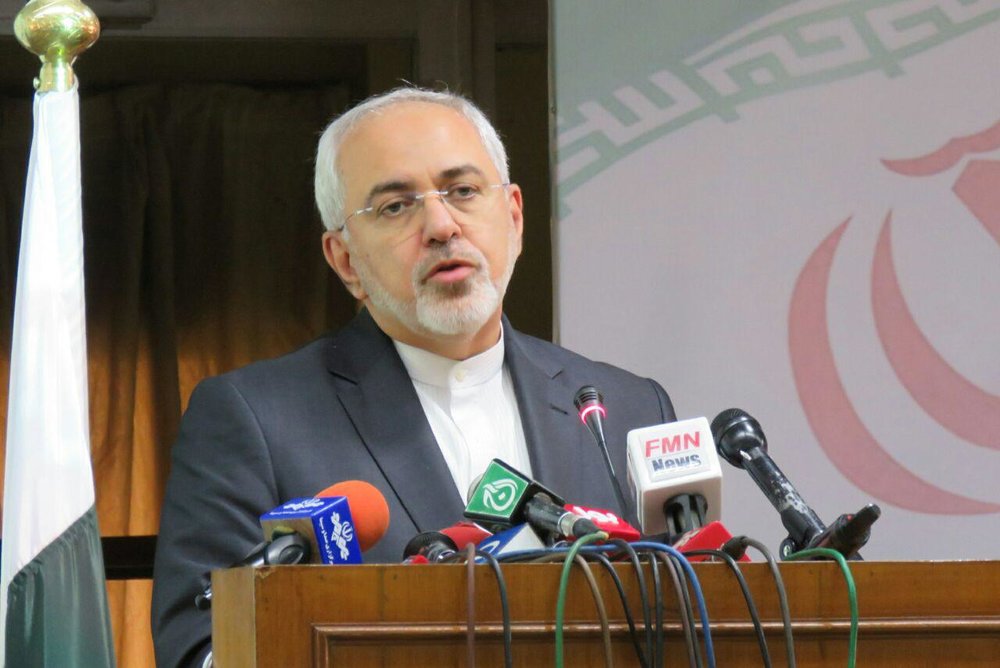 TEHRAN – In a conciliatory gesture, Foreign Minister Mohammad Javad Zarif said on Monday that Iran will be the first to support Saudi Arabia in case the kingdom comes under a foreign aggression.
"I hope that they (Saudis) have the same feeling and be ready to bridge the differences," Zarif said in a press conference in Islamabad, Pakistan.
He noted that Iran considers the security and stability of the neighboring countries as its own.
The chief diplomat also said that Tehran has announced readiness to start talks with Saudi Arabia on contentious issues.
"The problem is that Saudis think that it is beneficial to them if the world considers that Iran is a threat against Saudi Arabia," the foreign minister remarked.
Zarif said, "There is no reason for hostility between Iran and Saudi Arabia. However, we tell them Saudis) that you cannot provide security from outside of the region."
Iran and Saudi Arabia have been at odds since the conflict arose in Syria in 2011. The relations suffered more setbacks as 464 Iranian pilgrims were crushed to death in a stampede in Mecca in September 2015.
The relations started deteriorating as a number of Iranians attacked the Saudi diplomatic missions in Tehran and Mashhad in protest to the execution of the pro-democracy cleric Nimr al-Nimr in January 2016. Though senior Iranian officials condemned the move, Saudi completely cut ties with Tehran.
Iran has been seeking rapprochement with Saudi Arabia, though new rulers in Riyadh are reluctant to respond positively to Iran's overtures.
In an interview with the Tehran Times in 2017, Foreign Ministry spokesman Bahram Qassemi said Saudi Arabia is under illusion in seeing Iran as a threat.
Elsewhere, Zarif said that Iran and Saudi Arabia can invest in reconstructing Iraq and Syria and to do so the two countries should solve their problems at the negotiating table.
'U.S. will be isolated if it quits nuclear deal'
Zarif also said the United States will be isolated if it quits the 2015 nuclear deal, officially known as the Joint Comprehensive Plan of Action.
"The U.S. does not respect the terms of this international deal, because it does not want Iran to benefit from the agreement. So, the U.S. government is practically violating the JCPOA," he lamented.
In a statement on January 12, U.S. President Donald Trump gave Europeans only 120 days to agree to an overhaul of the nuclear agreement and said if the text of the nuclear deal is not revised he would unilaterally withdraw the U.S. from the agreement.
The JCPOA, signed between Iran, the five permanent members of the UN Security Council - the U.S., UK, France, Russia, and China - Germany and the European Union in July 2015. The deal took effect in January 2016.
NA/PA