Iran confirms issuance of visa for Saudi team
September 3, 2017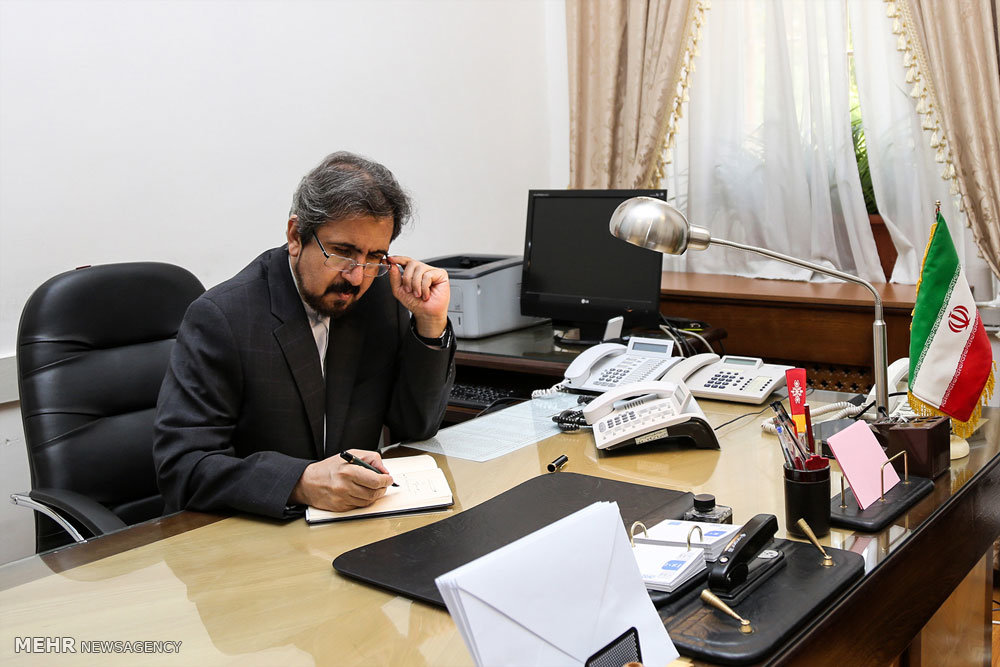 TEHRAN - Foreign Ministry spokesman Bahram Qassemi confirmed on Sunday that Iran has issued visa for a Saudi delegation who wants to visit Saudi Arabia's diplomatic missions in Iran.
"The Saudi delegation is simply coming to visit diplomatic missions, because the buildings have been empty after the two countries severed ties. We will also visit our missions in Saudi Arabia," he told IRNA.
He said that the Saudi delegations will probably visit Iran after the Hajj ritual.
Qassemi gave no details about the date of the Iranian delegation's visit to Saudi Arabia.
He said that the Iranian delegations received visa to visit Saudi Arabia through Oman two weeks ago.
Iran and Saudi Arabia have been at odds since the conflict arose in Syria in 2011. The relations suffered more setbacks as 464 Iranian pilgrims were crushed to death in a stampede in Mecca in September 2015.
The relations started deteriorating as a number of Iranians attacked the Saudi diplomatic missions in Tehran and Mashhad in protest to the execution of the pro-democracy cleric Nimr al-Nimr in January 2016. Though senior Iranian officials condemned the move, Saudi completely cut ties with Tehran.
However some signs are emerging that Saudi Arabia and Iran are seeking to restore ties.
NA/PA