Iran to Riyadh: 'Big mistake' to think security is 'buyable'
March 17, 2017 - 17:49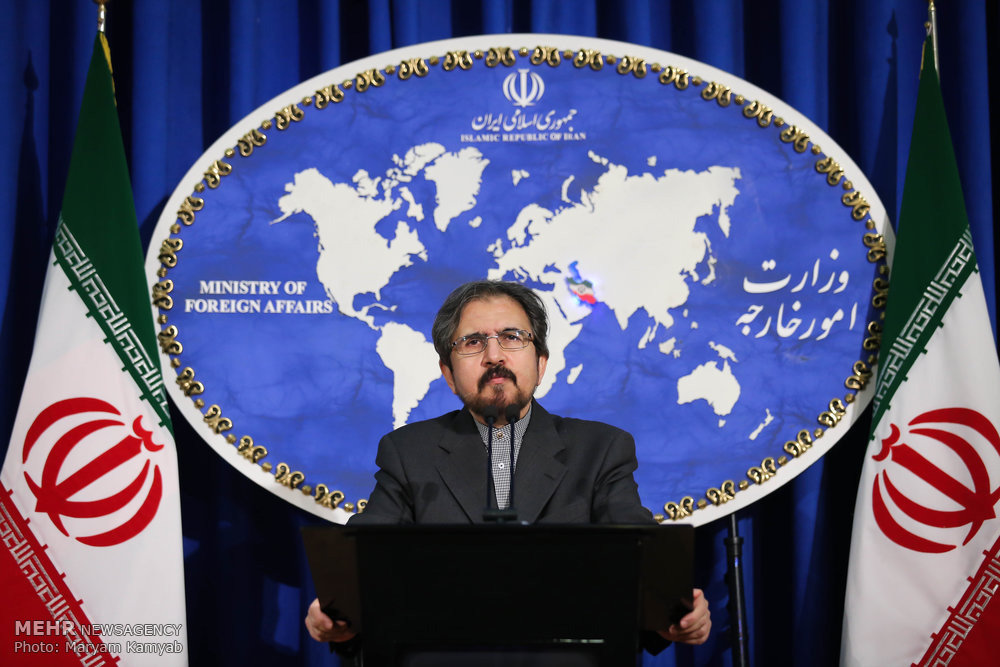 TEHRAN – Reacting to the recent meetings between U.S. and Saudi officials, Iran's Foreign Ministry lambasted Riyadh on Friday for acting under the illusion that security is a "buyable" luxury, saying it is committing a "big mistake" in prompting foreign intervention in the Middle East.  
"The history of the region teaches a lesson to all and those countries who thanks to petrodollars and acting under the illusion that security is buyable keep giving the green light to foreign actors to meddle (in the region) that they commit a big mistake," Foreign Ministry spokesman Bahram Qassemi said on Friday.
"Foreign intervention has always caused instability, division, expansion of terrorism and violence, and has never benefitted the people of the region."
U.S. Defense Secretary James Mattis met with Saudi Deputy Crown Prince Mohammed bin Salman on Thursday and they discussed U.S.-Saudi military cooperation in the Middle East, two days after a meeting with business-minded President Donald Trump.
Mattis and bin Salman affirmed the importance of the U.S.-Saudi Arabia defense relationship, U.S.-Saudi Arabia military and discussed the security environment in the Middle East and ways to confront what they called "Iran's destabilizing regional activities."
Rejecting unsubstantiated Saudi accusations that Tehran is introducing instability into the region as "irrelevant", Qassemi highlighted that Saudi Arabia is one of the major destabilizing actors itself as indicated by the Yemeni invasion and intervention in Syria.
Relations between Tehran and Riyadh have deteriorated over the past few years.

Riyadh and some other Arab countries claim that Iran interferes in Arab countries by fueling sectarianism to expand its sphere of influence in the sensitive region. Tehran denies any interference in the region.
Tensions between Saudi Arabia and Iran have particularly reached levels unseen since the 1980s, where most Arab countries took side with Iraq after it waged a war against Iran, which lasted for nearly eight years.
Irrespective of ideological discrepancies, Tehran and Saudi Arabia do not agree on the situation in Syria.
Backing President Bashar al-Assad unfailingly, Iran opposes demands by Saudi Arabia and other Arab states that Assad should step down.
Prior to the recent Astana talks on the Syrian conflict, Iranian Defense Minister Hossein Dehqan said that Riyadh should be barred from taking part in the negotiations because of its stance on a Syria without al-Assad.
On Saturday, Iran's parliamentary National Security and Foreign Policy Committee declared that it was to review Tehran's policies toward Saudi Arabia.
As archrivals, Tehran and Riyadh have had no political relations for a little more than a year after Riyadh summoned its diplomats from Tehran in the aftermath of attacks on its diplomatic missions in Iran by angry mobs.
The storming came after Riyadh's execution of Sheikh Nimr al-Nimr, an outspoken opponent of the Saudi kingdom.
On Jan. 17, Iranian President Hassan Rouhani said at least 10 countries had offered mediation to lessen the escalating feud.
AK/AK