Security not 'buyable', Iran says
May 25, 2017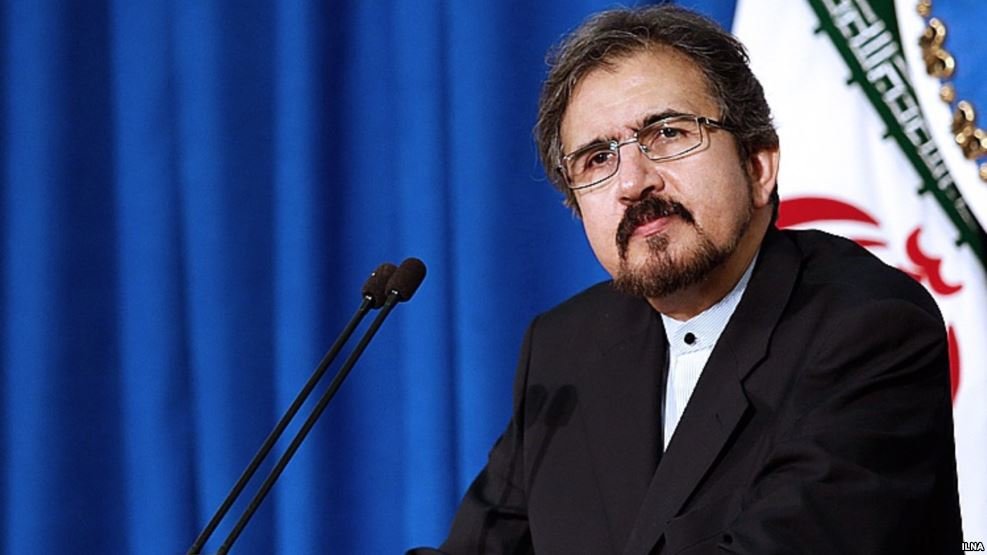 TEHRAN – Iranian Foreign Ministry spokesman Bahram Qassemi has said that security is not something to "buy", noting security can be achieved only through reliance on one's own people.
"Security should be achieved from within the society and through reliance on people. Definitely, security cannot be established by buying weapons and giving wealth of a nation to another country," he told ISNA in an interview published on Wednesday.
The remarks by the Foreign Ministry official came after Donald Trump took a trip to Saudi Arabia on Saturday and signed a huge arms deal with the Saudis.
The official said certain countries' failure to establish democracy and rely on people will face serious crises.
He added, "Stability and security are inseparable and the governments which rely on people's vote and confidence have the mission to fight terrorism and violence."
Qassemi said that Trump's trip to Saudi Arabia was targeted at spreading Iranophobia, strengthening Israel-Saudi Arabia relationship, selling arms and emptying the pockets of some regional countries, especially Saudi Arabia.
He also said, "Following its rational policies, the Islamic Republic of Iran will not be caught in trap set up by regional and extra-regional extremists.
"Iran will continue to follow the policy of interaction and cooperation with its neighbors and this policy will not be changed under the influence of inappropriate and interference-seeking remarks by U.S. officials."
NA/PA