Iran dismisses Trump's allegations as delusional
May 26, 2017 - 20:51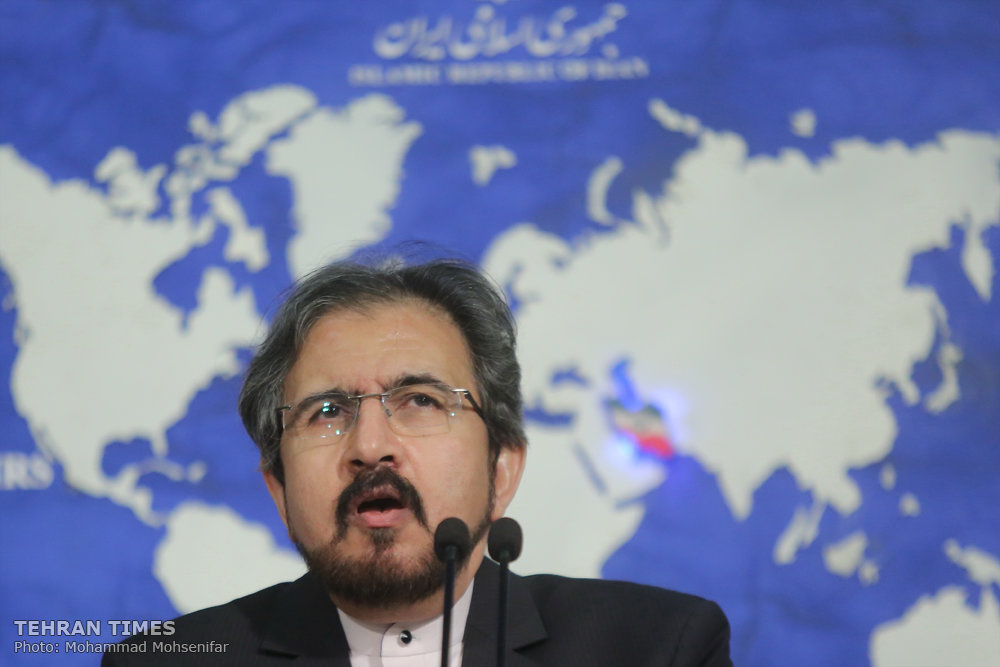 TEHRAN – Foreign Ministry spokesman Bahram Qassemi has railed against Washington for anti-Iran remarks, saying Iranophobia and repeating false accusations against Tehran are manifests of American government's "failed policies."
The comments followed U.S. President Donald Trump's recent trip to Israel where he told the Israeli Prime Minister Benjamin Netanyahu that "Iran will never have nuclear weapons. That I can tell you."
"The Islamic Republic has never sought nuclear weapons," Qassemi said on Wednesday, describing Trump's remarks as "delusional".
He further said that the U.S. government is pursuing "an agenda" by making such claims.
"He [Trump] should know that relevant international bodies have time and again stated Iran has fulfilled its commitments," the official said.
Qassemi also said he was surprised to hear such comments being made at a country which has total disregard for international law, is not committed to a Middle East without nuclear weapons, and is filled with nuclear warheads.
Trump also accused Iran of "deadly funding, training and equipping of terrorists and militias."
The comments received strong condemnation by Qassemi who said they were completely "false" and "baseless", adding that Iran's positive role in fighting terrorism is crystal clear.
MH/PA