Iran urges Persian Gulf Arab states to show restraint
June 13, 2017 - 10:0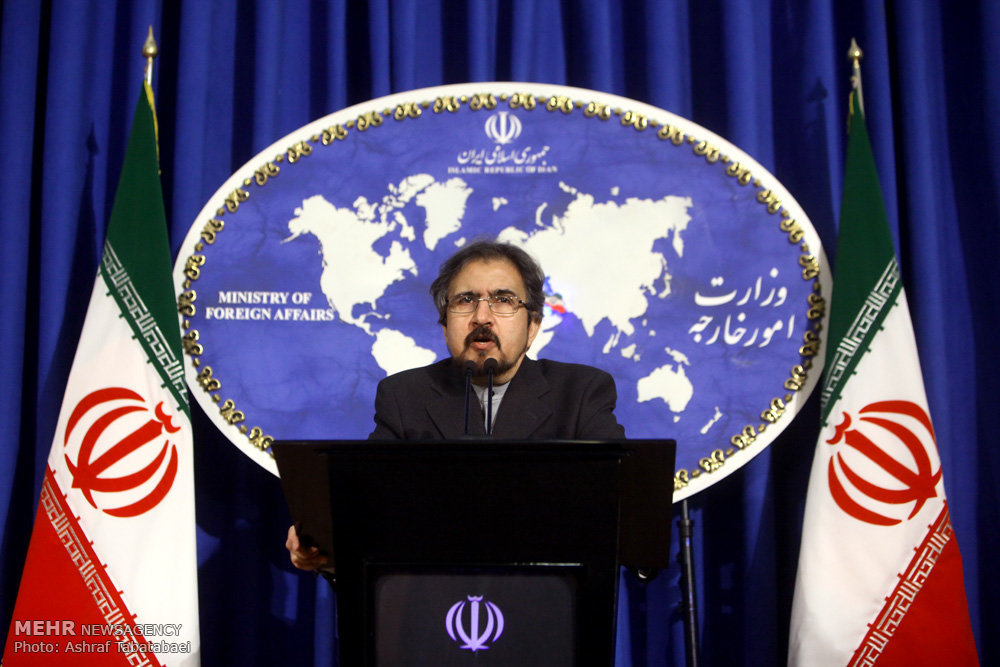 TEHRAN – Amid a simmering row between Qatar and some of its neighbors, the Iranian Foreign Ministry on Monday renewed its call on the regional countries to show self-restraint and resolve their disputes through negotiation.
On June 5, Saudi Arabia, followed by the UAE, Bahrain, and Egypt suddenly cut ties with Qatar, accusing Doha of supporting and financing terrorism in the Middle East.
Saudi Arabia even closed land border with Qatar.
The conflict which some have called diplomatic tsunami emerged as Syria, Yemen, and Libya are suffering from the flames of war and terrorist groups such as Daesh are once in a while committing heinous crimes in Syria and Iraq.
"Our assumption is that these countries can make efforts in line with settling tension and restoring peace and stability to the region through dialogue and a positive procedure given the situation in the region," ministry spokesman Bahram Qassemi said in a press conference.
Qassemi said that current tension in relations between the Persian Gulf Arab states is a consequence of the "wrong Riyadh summit".
The 2017 Riyadh summit was a series of three summits held on 20–21 May 2017 on the occasion of the visit of U.S. President Donald Trump to Saudi Arabia during which a $110 billion arms deal was signed between the U.S. and Saudi Arabia.
The summit included one bilateral meeting between the U.S. and Saudi Arabia and two multilateral meetings, one between the members of the Gulf Cooperation Council and the other with Arab and Muslim countries. Leaders and representatives of 55 Arab and Muslim countries were in attendance.
NA/PA