Iran calls Gen. Mattis' accusations 'fabricated'
May 31, 2017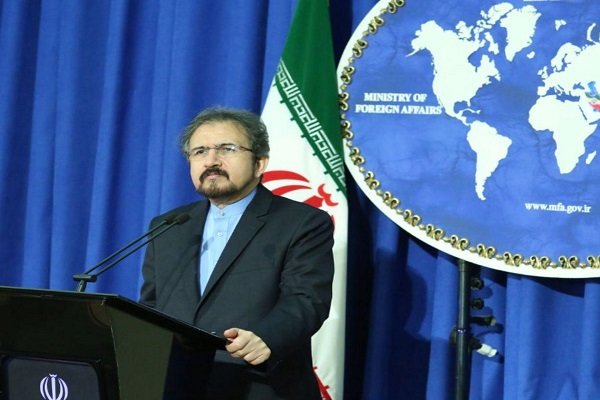 TEHRAN - Iranian Foreign Ministry spokesman Bahram Qassemi said on Tuesday that accusations made by U.S. Defense Secretary James Mattis against Iran are "unfounded" and "fabricated".
In a televised interview with CBS's Face the Nation on Saturday, Mattis claimed that Iran is at the center of dysfunction in the Middle East.
Mattis also accused Iran of being involved in an attempt to assassinate Saudi Arabian diplomat Adel al-Jubier in Washington in 2011.
Iran's Foreign Ministry spokesman said it is Washington's "strategic objective to fabricate fake threats in order to plunder the regional people's assets."
Qassemi added, "The U.S. defense secretary's accusations about assassinating a Saudi Arabian ambassador in Washington by Iran is a fabricated and unfounded scenario whose Hollywoodian nature has been revealed for the public opinion after these years."
The spokesman said Iran pays no heed to such claims by the U.S. and its ally Saudi Arabia.
Qassemi said leveling such accusations just days after U.S. President Donald Trump's trip to Saudi Arabia is not surprising.
U.S. President Donald Trump visited Riyadh on May 20-21. During the visit the U.S. and Saudi Arabia signed 110 billion dollars arms deal, one of the greatest arms deal in history. While in Riyadh both Trump and King Salam claimed that Iran is supporting violent extremism.
NA/PA